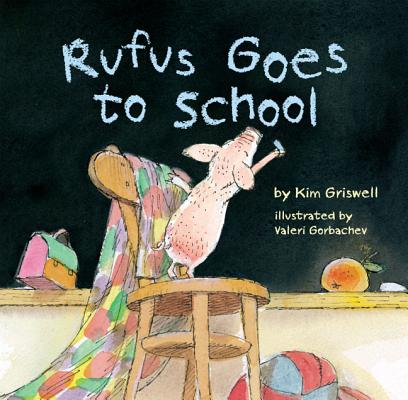 Rufus Goes to School (Hardcover)
Sterling Children's Books, 9781454904168, 32pp.
Publication Date: August 6, 2013
* Individual store prices may vary.
Description
All Rufus Leroy Williams III wants is to go to school so he can learn to read his favorite book. But there's one problem: he's a pig and Principal Lipid says: "NO PIGS IN SCHOOL " Rufus even gets a backpack, a lunchbox, and a blanket to prove he's ready. But Mr. Lipid won't budge. Is there ANYTHING Rufus can do to change his mind? Kim Griswell and illustrator Valeri Gorbachev have created a love letter to reading that's also a charming, original, and child-friendly first-day-of-school story.
About the Author
Kim T. Griswell is a developmental editor for Uncle John's Bathroom Readers and the former coordinating editor of Highlights for Kids. She continues to help develop and teach writers' workshops with the Highlights Foundation; has taught with the Institute for Children's Literature; and has published more than 200 short stories, articles, and columns. Her children's book, Carnivorous Plants, was published by Kidhaven Press. She lives in Ashland, OR. Learn more about Kim at her website, kimgriswell.com. Valeri Gorbachev emigrated from his native Ukraine to the US in 1991, and now lives in Brooklyn, NY. He has written and/or illustrated more than 50 children's books, including Turtle's Penguin Day and The Giant Hug by Sandra Horning (both Knopf).