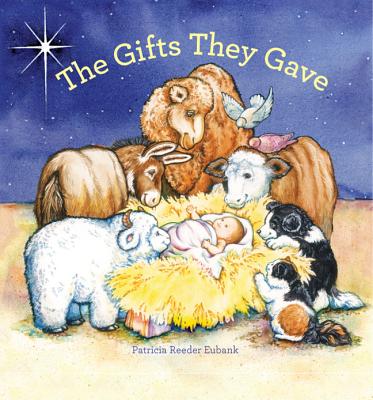 The Gifts They Gave (Hardcover)
Sterling Children's Books, 9781454905080, 24pp.
Publication Date: September 3, 2013
* Individual store prices may vary.
Description
Jesus our brother, kind and good,
Was humbly born in a stable of wood,
And the friendly beasts around him stood,
Jesus our brother, kind and good. This beautiful holiday book uses a timeless, beloved Christmas song to tell the story of the nativity. In the manger where Jesus was born, all the animals flock around Him and tell of the special gifts they gave to the infant. From the donkey that carried Mary to Bethlehem to the sheep whose wool made the baby a warm blanket and the doves that cooed a lullaby, these fluffy creatures will steal children's hearts. Author/illustrator Patricia Eubank even penned two new verses to include the familiar cat and dog.
About the Author
Patricia Eubank's previous books include The Leprechaun's Big Pot of Gold, ABCs of Halloween, Halloween 123, and Seaman's Journal: On the Trail with Lewis and Clark (all Ideals Publications). Seaman's Journal won the Washington Reads Award (2004), Montana Treasure State Award (2005), and the Washington Reads Fall 2010 - Memorable Reads Award. Learn more about Patricia at patriciaeubank.com. She lives in Santa Ynez, CA.