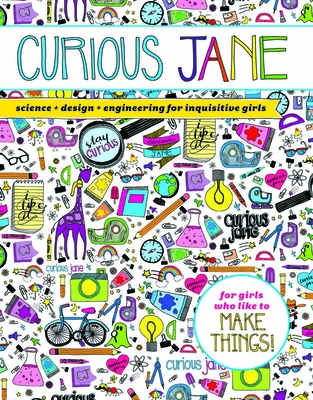 Curious Jane (Paperback)
Science + Design + Engineering for Inquisitive Girls
Sterling Children's Books, 9781454922353, 128pp.
Publication Date: April 11, 2017
* Individual store prices may vary.
About the Author
Curious Jane was founded six years ago by Samantha Razook Murphy to give her daughters, and all young girls, a place to be creative and to tinker and experiment in a fun, high-energy environment. Their classes revolve around science, design, and engineering and empower girls through hands-on, open-ended, project-based work. They run summer camps, after-school programs, birthday parties, and events, and have a quarterly magazine for cool, creative girls, ages 6 to 11. In 2014, they won a prestigious Small Business Grant from Chase in support of their programs for girls.