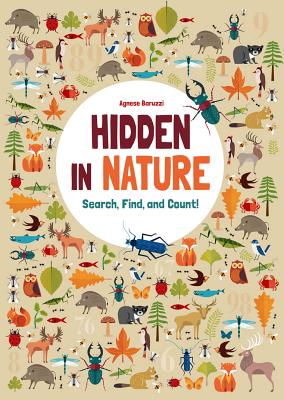 Hidden in Nature (Hardcover)
Search, Find, and Count!
Sterling Children's Books, 9781454929376, 56pp.
Publication Date: April 17, 2018
* Individual store prices may vary.
Description
How many animals can YOU find in these big, colorful illustrations? Take a look and see From sharp-teethed sharks in the sea to lions in the savannah and owls in the forest: animals are hidden everywhere Keen-eyed kids can show off their counting and observational skills as they pore through a wonderful menagerie in Agnese Baruzzi's lushly designed environments. On the side of every spread there are small drawings of all the animals in the picture plus a box where children can write down the number of each one they've found.
About the Author
Agnese Baruzzi has written and/or illustrated more than 40 children's books that have been published in Italy, the UK, Japan, Portugal, France, South Korea, and the United States. She is the illustrator of the beautiful laser-cut editions of Peter Pan, The Wizard of Oz, Beauty and the Beast, and Hansel and Gretel (all Sterling).