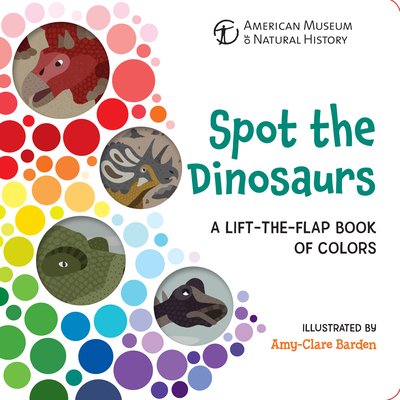 Spot the Dinosaurs (Board Books)
Sterling Children's Books, 9781454932307, 16pp.
Publication Date: January 28, 2020
* Individual store prices may vary.
About the Author
The American Museum of Natural History in New York City is one of the world's largest and most respected museums, with an annual attendance of five million. Since the Museum was founded in 1869, its collections have grown to include more than 33 million specimens and artifacts relating to the natural world and human cultures. The Museum showcases its collections in the exhibit halls and, behind the scenes, more than 200 scientists carry out cutting-edge research. Plan a trip to the Museum, home of the world's largest collection of dinosaur fossils, or visit online at amnh.org. Amy-Clare Barden is a freelance illustrator who lives in Bristol, England. She received her BA (Hons) in Illustration from Falmouth University. She is the illustrator of Picky Eaters (Sterling). Learn more about her at cargocollective.com/amyclare-barden.