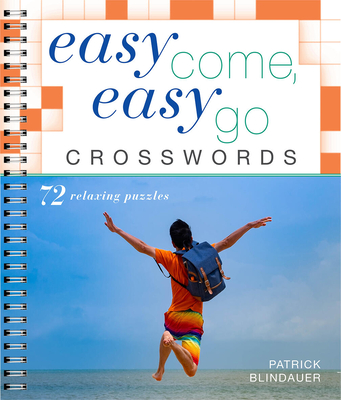 Easy Come, Easy Go Crosswords (Easy Crosswords)
Paperback

* Individual store prices may vary.
Description
Easy doesn't have to mean boring Easy doesn't have to mean boring These puzzles have a real sense of fun, with inventive themes that are presented in a friendly, approachable style. Solvers will also smile when they run across conversational clues inspired by the author's life. This book is great for experienced puzzlers who want to enjoy playful crosswords without frustration--and it will also give newer solvers the chance to experience a wider variety of themes than easy crosswords usually offer.
Puzzlewright, 9781454934233, 96pp.
Publication Date: April 13, 2021
About the Author
Patrick Blindauer is an actor and puzzlemaker living in St. Louis, where he often plays tabletop games with his wife, Rebecca, and his daughter, Magnolia. He published his first crossword in 2005, and has since written hundreds of puzzles (almost 70 for TheNew York Times) and many crossword books (including Easy Breezy Crosswords and Easy Like Monday Morning Crosswords).