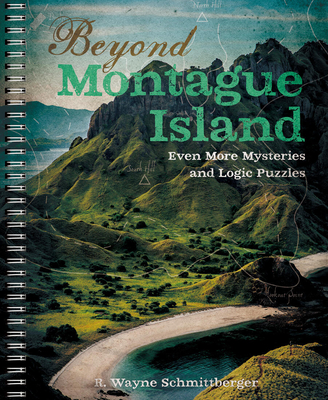 Beyond Montague Island
Even More Mysteries and Logic Puzzles, Volume 3
Paperback

* Individual store prices may vary.
Description
The second sequel to the popular Montague Island books introduces Gordon Montague's daughter--and once again gives solvers a mystery to unravel along with the logic puzzles and games Take a third trip back to Montague Island for both mystery and puzzle solving Gordon Montague's long-lost daughter, Cheryl--about to graduate from law school--spends the summer on and off the island. Along with a group of classmates, she enjoys murder-mystery games, takes trips to the mainland, and studies for the bar exam. Gordon, however, has reason to believe that someone with a grudge is planning revenge on him. So he once again asks Taylor to investigate, and keep an eye on everyone. Readers get to study maps and blueprints, play all sorts of games, collect wildflowers, visit an amusement park, and more, all while uncovering a nefarious plot.

Puzzlewright, 9781454936596, 96pp.
Publication Date: October 6, 2020