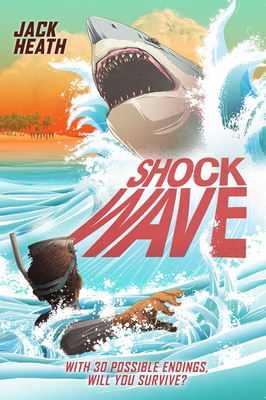 Shockwave (Pick Your Fate 2), 2
Paperback

* Individual store prices may vary.
Description
A trip to the beach gone terribly wrong. 30 possible storylines. Which will you pick? Choose carefully, because it's a matter of life and death. Imagine: You're swimming in the ocean, trying to escape dangerous mercenaries who have planted a bomb on the mainland. Behind you, getting closer, is the largest shark you've ever seen. An explosion rips out from the shoreline and a massive wave flings you closer to the stunned shark's open mouth. You don't have much time, and you need to reach land. Do you keep swimming--or do you climb onto the shark's back to ride to shore? Every step of the way, a wrong decision will lead you deeper into danger . . . possibly to your death. With 30 storylines to choose from, will you survive?

Sterling Children's Books, 9781454938453, 144pp.
Publication Date: January 5, 2021