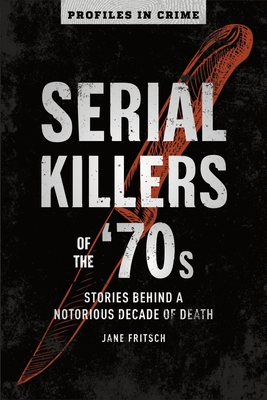 Serial Killers of the 70s (Paperback)
Stories Behind a Notorious Decade of Death
Sterling, 9781454939382, 320pp.
Publication Date: April 7, 2020
* Individual store prices may vary.
Description
From Ted Bundy to John Wayne Gacy and David Berkowitz, the 1970s were a time of notorious and brutal serial killers. Find out more about them, along with some you may never have heard of.

The Zodiac Killer, Son of Sam, Hillside Strangler, and Dating Game Killer--in many ways, terrifying serial killers were as synonymous with the 1970s as Watergate, disco, and the oil crisis. This fascinating collection of profiles presents the most notorious as well as lesser-known serial murderers of that decade. Beyond Ted Bundy and David Berkowitz, it includes more obscure killers like Carl Eugene Watts, known as "The Sunday Morning Slasher," who killed 80 women; Richard Chase, the "Vampire of Sacramento"; and Rodney Alacala, who is believed to have killed between 50 and 130 people between 1971-1979.

Profiles will include:
Rodney Alcala: The Dating Game Killer
David Berkowitz: Son of Sam
Kenneth A. Bianchi and Angelo Buono, Jr: The Hillside Strangler
Ted Bundy
Richard Chase: The Vampire of Sacramento
John Wayne Gacy: The Killer Clown
Gerald and Charlene Gallego: The Love Slave Killers
Robert Christian Hansen: The Butcher Baker
Carl Eugene Watts: The Sunday Morning Slasher

About the Author
Jane Fritsch is a former New York Times reporter who was a Pulitzer finalist with Dean Baquet, currently the Times' executive editor, and was part of the team that won a Pulitzer for the paper's 9/11 coverage. She also covered the trial of serial killer John Wayne Gacy for the Chicago Tribune. Fritsch has taught journalism at Columbia University and Iowa State and worked as a researcher and consultant for the Investigation Discovery channel documentary Deadly Legacy, about John Wayne Gacy.