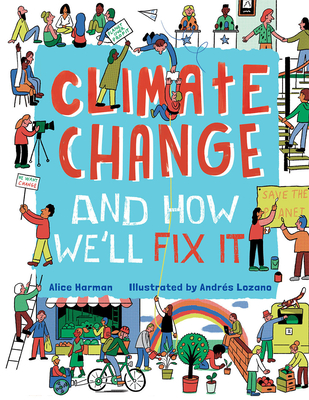 Climate Change and How We'll Fix It (Hardcover)
Sterling Children's Books, 9781454942771, 64pp.
Publication Date: March 2, 2021
* Individual store prices may vary.
Description
Children wonder: why aren't adults doing more about climate change? This clear, to-the-point, and fully illustrated guide answers kids' questions--and shows how they can play an important role in solving the problem. Some of the most renowned climate activists--including Greta Thunberg--are children and teens, for they are the ones who will inherit the planet and its problems. This important guide enlightens kids about why climate change is real, why it's serious, what's causing it, and how we can fix it. It explains why grownups aren't doing enough, why one group of people alone can't solve it, and what the roadblocks are, from wealth disparity to our dependence on air travel. Using brief, focused text, every colorfully illustrated page presents the debate surrounding the crucial issues; dialogue balloons, bursts, and problem boxes help make the climate crisis more understandable to young people so they can become problem solvers and leaders in creating a better world.