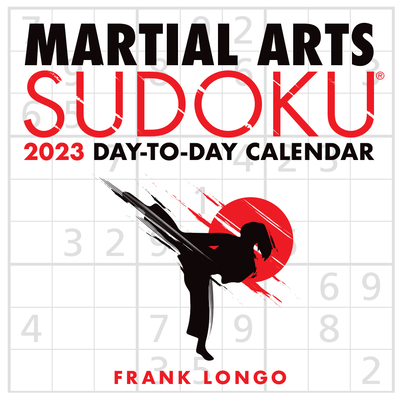 Martial Arts Sudoku(r) 2023 Day-To-Day Calendar
Daily

* Individual store prices may vary.
Puzzlewright, 9781454945895, 320pp.
Publication Date: May 10, 2022
About the Author
Frank Longo is a freelance puzzle creator living in Hoboken, NJ. While he has had over 3,000 crossword puzzles published since 1993, he has been focusing on the sudoku craze for the past several years. He has published nearly 100 sudoku books, with a wide variety of titles such as The Peaceful Mind Book of Sudoku; The Official Book of Wordoku #1, #2, and #3; Oy Vey! Sudoku; 10x10 Sudoku; Absolutely Nasty Sudoku Level 1, 2, 3, and 4; The World's Longest Sudoku Puzzle; The Sudoku Code (coauthored with Francis Heaney); and Puzzlewright Guide to Solving Sudoku (coauthored with Peter Gordon). More than five million puzzle books by Frank Longo have been sold.