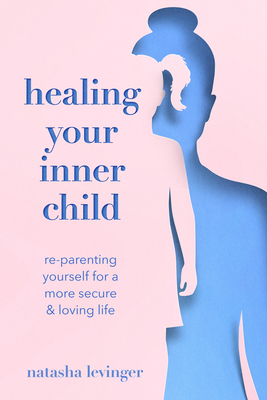 Healing Your Inner Child
Re-Parenting Yourself for a More Secure & Loving Life
Paperback

* Individual store prices may vary.
Description
What if you could reach the most innocent and childlike part of yourself--the part of yourself untouched by trauma, stress, and the contradictions of adult life--and treat that essential being with kindness, calm, and love? Inner child healing is all about cultivating that relationship: how to find your inner child, learn about them, and become a parent to the most valuable parts of yourself to self-soothe even when the world around you is chaotic. Healer and energy worker Natasha Levinger presents strategies for making that loving voice the loudest one in your head, by reaching back to your original parental relationships and reevaluating them with understanding and grace. How can dysfunction from our caregivers affect us? How and in what way can we feel loved, and regulate nervous systems that have fallen out of sync? How can we access our higher self through chakra-based meditation, then use that protective force to communicate with our inner child? Levinger is the perfect guide for uncovering these amazing energies, providing plenty of useful exercises, strategies, and scripts along the way.
Sterling Publishing (NY), 9781454946762, 224pp.
Publication Date: April 18, 2023
About the Author
Natasha Levinger is an energy reader, healer, inner child healing teacher, and spiritual coach whose goal it is to help her clients feel more self-love, clarity, and awareness of their own power. She is the co-host of the podcast Magic Mondays and teaches classes in addition to taking on individual and corporate clients.