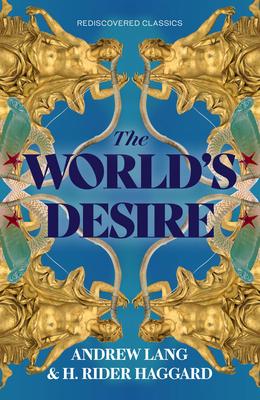 The World's Desire (Rediscovered Classics)
Paperback

* Individual store prices may vary.
Other Editions of This Title:
Hardcover (12/20/2006)
Paperback (5/13/2011)
Paperback (11/12/2017)
Paperback (6/27/2019)
Paperback (12/20/2006)
Paperback (3/14/2021)
Paperback (4/28/2021)
Paperback (12/5/2020)
Paperback (4/28/2021)
Paperback (8/28/2010)
Description
A bold and spirited reimagining of the myth of Odysseus, The World's Desire begins with Odysseus utterly alone. His kingdom of Ithaca is an empty, abandoned wasteland. His beloved wife Penelope is dead and his patron goddess Athena has forsaken him. The famous wanderer is without kin and without purpose on an island he no longer knows. But then Aphrodite visits Odysseus and sends him on a quest to find the world's desire, the face that launched a thousand ships: the woman he once knew as Helen of Troy. Armed with his legendary bow, Odysseus's final journey takes him to a court riven by murderous factions, ruled by a queen who is haunted by dreams of Odysseus's face. . .
Union Square & Co., 9781454947240, 256pp.
Publication Date: September 6, 2022
About the Author
Sir H. Rider Haggard (1856-1925) was an English novelist best known for his romantic adventure King Solomon's Mines (1885).Andrew Lang (1844-1912) was a Scottish poet, novelist, literary critic, and contributor to the field of anthropology. He is best known as a collector of folk and fairy tales. The Andrew Lang Lecture series at the University of St. Andrews is named after him.