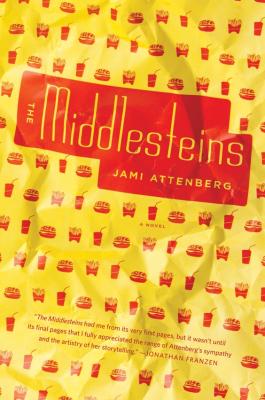 The Middlesteins
A Novel
Hardcover

* Individual store prices may vary.
Other Editions of This Title:
Digital Audiobook (10/22/2012)
Paperback (6/4/2013)
Compact Disc (12/1/2012)
Mass Market Paperback (7/2/2013)
Library Binding, Large Print (1/1/2013)
November 2012 Indie Next List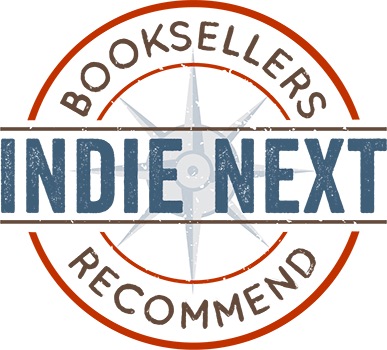 "Just when you think you're done reading about dysfunctional American families, a novel like The Middlesteins comes along and blows you away. You will become deeply invested in the loves and longings of the eponymous, semi-chaotic Jewish clan from Chicago. There's Edie, the tough, fierce matriarch who can't stop eating; Richard, the husband who leaves her; and Robin and Benny, the adult children, distracted by troubles of their own. Attenberg proves that there is still much more left to say -- about family, heartache, and food -- and so many fresh and funny ways to say it."
— Elizabeth Sher, Politics & Prose Books and Coffee Shop, Washington, DC
View the List
Description
For more than thirty years, Edie and Richard Middlestein shared a solid family life together in the suburbs of Chicago. But now things are splintering apart, for one reason, it seems: Edie's enormous girth. She's obsessed with food--thinking about it, eating it--and if she doesn't stop, she won't have much longer to live.

When Richard abandons his wife, it is up to the next generation to take control. Robin, their schoolteacher daughter, is determined that her father pay for leaving Edie. Benny, an easy-going, pot-smoking family man, just wants to smooth things over. And Rachelle-- a whippet thin perfectionist-- is intent on saving her mother-in-law's life, but this task proves even bigger than planning her twin children's spectacular b'nai mitzvah party. Through it all, they wonder: do Edie's devastating choices rest on her shoulders alone, or are others at fault, too?

With pitch-perfect prose, huge compassion, and sly humor, Jami Attenberg has given us an epic story of marriage, family, and obsession. The Middlesteins explores the hopes and heartbreaks of new and old love, the yearnings of Midwestern America, and our devastating, fascinating preoccupation with food.
Praise For The Middlesteins: A Novel…
Praise for
The Middlesteins
:
"
The Middlesteins
had me from its very first pages, but it wasn't until its final pages that I fully appreciated the range of Attenberg's sympathy and the artistry of her storytelling."—
Jonathan Franzen, author of Freedom
"Deeply satisfying. . . . A sharp-tongued, sweet-natured masterpiece of Jewish family life."
—
Kirkus Reviews (Starred Review)
"Expansive heart and sly wit... Throughout this poignant novel, the characters wrestle with two defining questions: What do we owe each other after a life together? What do we owe ourselves?"—
Abbe Wright, O Magazine
"
The Middlesteins
is a tender, sad and funny look at a family and their mother. In fact, it's so readable, it's practically edible."—
Meg Wolitzer, NPR All Things Considered
"With a wit that never mocks and a tenderness that never gushes, [Attenberg] renders this family's ordinary tragedies as something surprisingly affecting... Attenberg is superb at mocking the cliches of middle-class life by giving them the slightest turn to make people suddenly real and wholly sympathetic."
—
Ron Charles, Washington Post
"[An] irresistible family portrait with piquant social commentary. Kinetic with hilarity and anguish, romance and fury, Attenberg's rapidly consumed yet nourishing novel anatomizes our insatiable hunger for love, meaning, and hope."
—
Donna Seaman, Booklist (Starred Review)
"Attenberg finds ample comic moments in this wry tale about an unraveling marriage. She has a great ear for dialog, and the novel is perfectly paced. . . . [She] seamlessly weaves comedy and tragedy in this warm and engaging family saga of love and loss."
—
Library Journal
"The most authentic, endearing fictional portrait of a family in recent memory. . . There is no page of this novel without compassion, empathy, humor and restraint."
—
Carmela Ciuraru, Dallas Morning News
"[Attenberg's] characters' thoughts-Richard and Benny in particular-seem utterly real, and her wry, observational humor often hits sideways rather than head-on. . . [A] wonderfully messy and layered family portrait."
—
Publishers Weekly (Starred Review)
"Jami Attenberg's comic-tragic portrait of
The Middlesteins
, a quirky midwestern Jewish family collapsing under burdens of betrayal, desire, and obesity, is delish."—
Elissa Schappell, Vanity Fair
"[A] remarkable feat.... Clear-eyed funny and truthful and deeply moving, especially in the killer-punch of its ending... Refined, economical and beautifully crafted."
—
Stefan Fleischer, The Buffalo News
"Deftly comedic and acutely sensitive, Jami Attenberg confronts our profound hunger for meaning and love in
The Middlesteins
.... [This book] generates disturbing, hilarious and tender revelations."—
Donna Seaman, Kansas City Star Tribune
"A smart novel that tackles big issues."
—
Chicago Tribune (Editor's Choice)
"Attenberg writes with all the humor and vigor of Philip Roth but with the warmth and heart of Anne Tyler. The energy comes from Attenberg's exuberant prose, which makes this novel a joy to read....
The Middlesteins
is literature at its finest, asking the tough, unanswerable questions about our modern life."—
Richmond Times-Dispatch
"Funny, compassionate tragicomedy...notable for the nimble way it combines humor and pathos. Attenberg can be wry and sharply funny, but there's a tenderness in her portrayal of her outsized main character and her family."
—
Yvonne Zipp, Christian Science Monitor
"Vibrant . . . Thanks to Attenberg's sure-handed prose, this agile narrative swiftly moves around in time and perspectives . . . Attenberg evokes memorable moments of authentic sadness and tenderness while thoughtfully and comically examining the question of what we inherit from our families. In the case of the Middlesteins, it is many things, including their sometimes-enduring love for each other."
—
S. Kirk Walsh, San Francisco Chronicle
"This gem of a book is swift, moving and brutally honest, but it has as family-centric moral at its heart: Without family, we are nothing."
—
Susannah Cahalan, New York Post
"Jami Attenberg has written a brilliant novel in
The Middlesteins
, as blazing, ferocious, and great-hearted as anything I've read. For anyone who has ever known heartbreak, the terrible love of a family, or a passion so deep you think it'll kill you,
The Middlesteins
will blow you away."—
Lauren Groff, New York Times bestselling author of The Monsters of Templeton
"I couldn't help absolutely devouring
The Middlesteins
. This smorgasbord of a book about food, family, love, sex, and loss is like the Jewish
The Corrections
, yet menschier and with a heart--and it's hilarious!"—
Jenna Blum, author of Those Who Save Us and The Stormchasers
"
The Middlesteins
is a truly original American novel, at once topical and universally timeless. Jami Attenberg has created a Midwestern Jewish family who are quintessentially familiar but fiercely, mordantly idiosyncratic. This novel will make you laugh, cry, cringe in recognition, and crave lamb-cumin noodles. This is a stunningly wonderful book."—
Kate Christensen, author of The Astral and The Great Man
"Jami Attenberg has a gift for making you sympathize with each and every one of her characters. The result is a rich family portrait that's sometimes heartbreaking, sometimes hilarious, and gripping all the way through. The Middlesteins are every bit as complex and contradictory as your family, or mine. I'm still thinking about them long after I turned the final page."
—
J. Courtney Sullivan, author of Commencement and Maine
"Jami Attenberg writes with startling honesty and haunting compassion about characters caught between desire and obligation. Blunt and beautifully written,
The Middlesteins
peels back the layers of one family's struggle to hold together even as its members fall apart, examining the commitments and betrayals, the guilt and grievances, the wounds and recoveries. Told with great hope and humor, this is a novel about fear and forgiveness, blame and acceptance, the roles we yearn to escape, and the bonds that prove unbreakable. It's a wonderful book."—
Aryn Kyle, author of The God of Animals
"
The Middlesteins
, the novel, is great literature: in lucid and lustrous prose, Jami Attenberg tells a flawlessly paced, profound story that is equally intimate and universal. And the Middlesteins, the family, are great company: warm, tragic, funny and so deeply, complexly, entirely human that I could almost swear I grew up down the street from them. I read Attenberg's book as voraciously as Edie Middlestein downs her surreptitious feasts, and now I'm insatiable for more from this brilliant author."—
Stefan Merrill Block, author of The Storm at the Door and The Story of Forgetting
Grand Central Publishing, 9781455507214, 288pp.
Publication Date: October 23, 2012
About the Author
Jami Attenberg is the author of a story collection, Instant Love, and four novels: The Kept Man, The Melting Season, and The Middlesteins, which was a finalist for the Los Angeles Times Book Prize for Fiction, and Saint Mazie. She has contributed essays and criticism to the New York Times, Real Simple, Elle, the Washington Post, and many other publications. She lives in Brooklyn, New York.
or
Not Currently Available for Direct Purchase