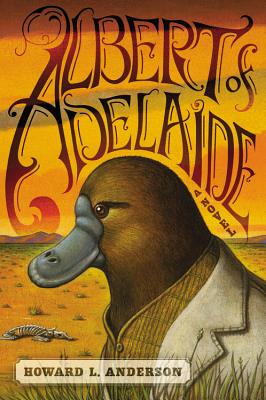 Albert of Adelaide (Hardcover)
A Novel
Twelve, 9781455509621, 240pp.
Publication Date: July 10, 2012
Other Editions of This Title:
Digital Audiobook (7/9/2012)
Paperback (5/14/2013)
Pre-Recorded Audio Player (7/10/2012)
* Individual store prices may vary.
July 2012 Indie Next List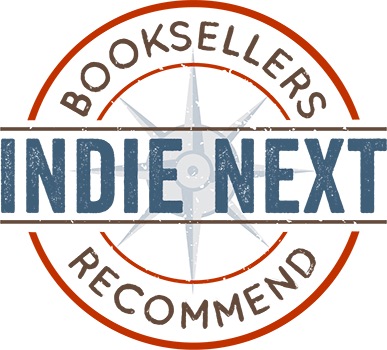 "I have read some odd books in my day, but nothing quite like this fable. Set in the Australia Outback and featuring a duck-billed platypus named Albert, a wombat, and a Tasmanian Devil, this is a story of adventure, friendship, finding an inner hero, and ultimately, finding peace. I was completely caught up in Albert's adventures on his journey from a cage in a zoo in Adelaide to freedom in 'Old Australia.' Anderson's debut novel is filled with very human comedy and very human tragedy, though it contains no humans at all!"
— Heather Duncan, Tattered Cover Book Store, Denver, CO
View the List
Description
At once an old-fashioned-buddy-novel-shoot-'em-up and a work of deliciously imagined fantasy, Howard L. Anderson's dazzling debut presents the haunting story of a world where something has gone horribly awry . . .

Having escaped from Australia's Adelaide Zoo, an orphaned platypus named Albert embarks on a journey through the outback in search of "Old Australia," a rumored land of liberty, promise, and peace. What he will find there, however, away from the safe confinement of his enclosure for the first time since his earliest memories, proves to be a good deal more than he anticipated.

Alone in the outback, with an empty soft drink bottle as his sole possession, Albert stumbles upon pyromaniacal wombat Jack, and together they spend a night drinking and gambling in Ponsby Station, a rough-and-tumble mining town. Accused of burning down the local mercantile, the duo flees into menacing dingo territory and quickly go their separate ways-Albert to pursue his destiny in the wastelands, Jack to reconcile his past.

Encountering a motley assortment of characters along the way-a pair of invariably drunk bandicoots, a militia of kangaroos, hordes of the mercurial dingoes, and a former prize-fighting Tasmanian devil-our unlikely hero will discover a strength and skill for survival he never suspected he possessed.

Told with equal parts wit and compassion, Albert of Adelaide shows how it is often the unexpected route, and the most improbable companions, that lead us on the path to who we really are. Who you journey with, after all, is far more important than wherever it is you are going.
About the Author
Howard Anderson has had a varied life: He flew with a helicopter battalion in Vietnam, worked on fishing boats in Alaska, in the steel mills of Pittsburgh, as a truck driver in Houston, and a scriptwriter in Hollywood. After gaining a law degree, he became legal counsel for the New Mexico Organized Crime Commission. He is currently a defense attorney in New Mexico, where he defends Mexican nationals charged with crimes north of the border.
Praise For Albert of Adelaide: A Novel…
"If Larry McMurtry had written Wind in the Willows, he might have come up with something almost as wonderful and moving as Howard Anderson's Albert of Adelaide. This is a novel that defies analysis and summaries. Trust me. Just read it."—Mary Doria Russell, New York Times bestselling author of The Sparrow and Doc

"This debut novel from a 69-year-old New Mexico lawyer is rich in commentary on weighty themes: power, fear, prejudice, and the fluid nature of good and evil. Most of all, Albert is a charming and compelling hero with the strength to honor his convictions while inventing a new life for himself. Readers who enjoy contemporary fiction with shades of social/political commentary will appreciate this."—Library Journal

"Memorable . . . lively . . . quick to satisfy with old-fashioned pleasures: action, adventure, fast friends, and unlikely heroes."
—Publishers Weekly

"Required reading....If you've been searching for an old-fashioned Western with a platypus protagonist, wait no more."—The New York Post

"Trust me. You will love this book and will find yourself reading passages aloud to your loved ones, maybe even to the dog."—Hudson Valley News

"Remember the poignant beauty of The Wind in the Willows? Take those characters, switch them with wombats, wallabies, dingos, a Tasmanian devil and a platypus, and then give everyone a firearm."—The Tennessean

"Charming....Join Albert the platypus on a delightful, sometimes harrowing, road trip in Australia during which many things happen-not all of them good."—Shelf Awareness

"Funny, touching, and entertaining. Most of all, though, it's unique. Howard L. Anderson's gun-slinging platypus is a whimsical addition to the tradition of beast epics, and, in an industry sometimes enamored of clichés, Albert of Adelaide is one of the most imaginative books published in years."—Fiction Writers Review

"The novel really is at its heart a wonderfully uplifting tale of friendship, survival, and healing, against the most aggravating of obstacles. Once Albert has waddled onto store shelves in paperback, I fully expect book groups around the country to gleefully tear it apart, especially book groups with an emphasis on civic engagement."—Timestage Embassy

"The sort of book for which summers on the Vineyard were created...Enough hijinks ensue to insure a sunburn, as the reader tries to get in just one more chapter before having to move to the shade."—NY Journal of Books

"A pleasing adventure through the outback that tackles big themes while celebrating both friendship and independence.... Anderson has built a desert world that could be scary for a lone zoo platypus-thankfully, he is never quite alone, and his story will leave readers smiling."
—Bookpage

"One of the highest compliments a reviewer could inflict on a novel, for example, would be the sentence 'I have never read anything remotely like this, and I am older than dirt.' Which is a phrase I find that I have to use for Howard Anderson's ALBERT OF ADELAIDE... Unique... refreshing... unforgettable."—San Francisco Chronicle

"Quirky ... A rollicking adventure story and ultimately an exploration of the nature of prejudice."—Washington Post

"[Albert] is a delightful character who discovers he can be more than an object to be stared at in a cage."—Kingman Daily Miner

"Totally original, genre-bending... [Howard L. Anderson has]hit a home run his first time up at the plate...one of those delightful and absorbing narratives that can be taken on a number of levels... You won't soon forget the time you spend with Albert of Adelaide."—Bookloons.com

"Howard L. Anderson's novel is an uproarious introduction to the menagerie of characters living just outside our enclosures."—Barnes and Noble
or
Not Currently Available for Direct Purchase