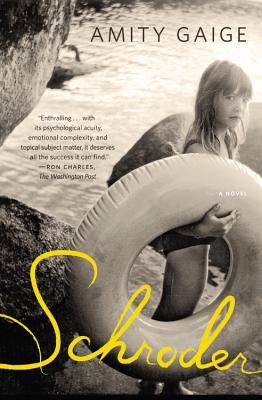 Schroder
A Novel
Paperback

* Individual store prices may vary.
Other Editions of This Title:
Digital Audiobook (2/4/2013)
Hardcover (2/5/2013)
Paperback, Chinese (2/2/2013)
Compact Disc (2/1/2013)
Hardcover, Large Print (4/5/2013)
February 2013 Indie Next List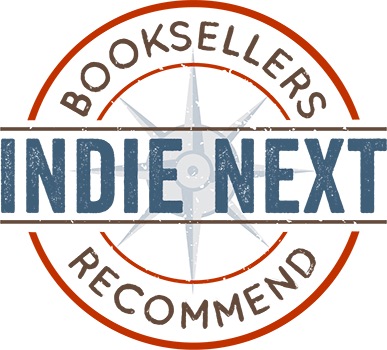 "This deeply layered novel about an embattled father reclaiming his only joy drew me in with the intense beauty of its language and the doomed journey of its unreliable narrator. In Erik Schroder, Gaige gives us a character who should repel but whom I loved for his humanity and the way he expressed his love for his daughter and she, her love for him. Schroder takes the reader into the arrested heart of a foreigner whose need to appear American is ultimately his undoing. That we care about him is a testament to Gaige's skill and compassion."
— Vicki DeArmon, Copperfield's Books, Sebastopol, CA
View the List
Description
A lyrical and deeply affecting novel recounting the seven days a father spends on the road with his daughter after kidnapping her during a parental visit.

Attending a New England summer camp, young Eric Schroder-a first-generation East German immigrant-adopts the last name Kennedy to more easily fit in, a fateful white lie that will set him on an improbable and ultimately tragic course.

Schroder relates the story of Eric's urgent escape years later to Lake Champlain, Vermont, with his six-year-old daughter, Meadow, in an attempt to outrun the authorities amid a heated custody battle with his wife, who will soon discover that her husband is not who he says he is. From a correctional facility, Eric surveys the course of his life to understand-and maybe even explain-his behavior: the painful separation from his mother in childhood; a harrowing escape to America with his taciturn father; a romance that withered under a shadow of lies; and his proudest moments and greatest regrets as a flawed but loving father.

Alternately lovesick and ecstatic, Amity Gaige's deftly imagined novel offers a profound meditation on history and fatherhood, and the many identities we take on in our lives--those we are born with and those we construct for ourselves.
Praise For Schroder: A Novel…
"Complicated and nuanced . . . the novel is absorbing, with a propulsive plot and a narrator who is charming, ambivalent, and searching-a man driven by love who understands that love cannot save him."—The New Yorker

"The measure of Gaige's great gifts as a storyteller is that she persuades you to believe in a situation that shouldn't be believable, and to love a narrator who shouldn't be lovable. Seldom has such a daring concept for a novel been grounded in such an appealing character."—Jonathan Franzen, author of Freedom and The Corrections

"In Schroder, Amity Gaige explores the rich, murky realm where parental devotion edges into mania, and logic crabwalks into crime. This offbeat, exquisitely written novel showcases a fresh, forceful young voice in American letters."—Jennifer Egan, author of A Visit from the Goon Squad

"Amity Gaige has written a flawless book. It does not contain a single false note. Playful and inventive, Schroder movingly depicts the ways we confound our own hearts--how even with the best intentions, we fail to love those closest to us as well as we wish we could. Eric Schroder should take his place among the most charismatic and memorable characters in contemporary fiction, and Amity Gaige her place among the most talented and impressive writers working today."
—David Bezmozgis, prize-winning author of Natasha and Other Stories and The Free World

"You will not want to put this book down. You will want to read it in one big gulp. This is a bullet of a novel, aimed at our pieties about parenthood and familial love. You won't soon forget Schroder or his daughter or the sentences that bring them to life. To those who know Gaige's first two novels, it's no surprise she's produced another stunner. To those who don't, you're in for a treat."—Adam Haslett, author of Union Atlantic, and the New York Times best-selling short story collection You Are Not a Stranger Here

"Gaige creates a fascinating and complex character in Erik, as he moves from the eccentric and slightly irresponsible father to a desperate man at the end of his rope . . . [an] expert exploration of the immigrant experience, alienation, and the unbreakable bond between parent and child."—Booklist

"Quiet and deeply introspective . . . Tender moments of observation, regret and joy - all conveyed in unself-consciously lyrical prose - result in a radiant meditation on identity, memory and familial love and loss."—Publishers Weekly

Praise for Amity Gagie
"In this tightly-written and emotionally satisfying novel, a young couple's marriage is thrown into jeopardy by the husband's workaholic tendencies... [Gaige] is extraordinarily adept at revealing her characters' personalities in just a few words... Stirring."—New York Times Book Review on The Folded World

"The bitterness and disillusion of marriage have been thoroughly plumbed in contemporary fiction; Gaige is one of the rare novelists who is more interested in its potential for happiness and grace. A-."—Entertainment Weekly on The Folded World

"Love, marriage, and the whole damn thing-all spanned in a witty, tender first novel. With a flavor of Lorrie Moore, graceful, bright, modern writing."—Kirkus on O My Darling

"Utterly devourable...gently, and beautifully unfolds, like a gauzy curtain in an open window."—Los Angeles Times on O My Darling

"Sparkles and delights...crystalline insights into the nature of love and flashes of narrative brilliance."—Publisher's Weekly on O My Darling

"The Folded World will appeal to readers who like to dive into the muck of internal and interpersonal conflicts, and break the surface with breath born of insight and empathy. Amity Gaige's second novel lives up to the reputation she earned with her first one, as an original, compelling voice."—Chicago Tribune (Favorite Books of 2007)
Twelve, 9781455512126, 320pp.
Publication Date: October 8, 2013
About the Author
Amity Gaige is the author of Schroder and The Folded World. Her essays, articles, and stories have appeared in various publications, including the Yale Review, Los Angeles Times, O Magazine, The Literary Review, One Story and in a 2009 collection of essays, Feed Me (Random House). She is the recipient of a Fulbright Fellowship, a McDowell Colony Fellowship, and a Baltic Writing Residency Fellowship, and is currently the Visiting Writer at Amherst College. She lives in Amherst, Massachusetts, with her family.
Have you ever told a lie that grew beyond your control? What did you decide to do when the lie became more than you could handle?
Schroder is written as a confessional letter from Eric to his wife, Laura. Have you ever written a confession? About what and to whom?
In the novel, Eric tells his first lie when he is five years old. Do you remember your first lie or a time when you witnessed a young child lie? Why do you think you—or the child you witnessed—told this lie?
If you could change something about your family history, what would it be?
Which famous family might you pretend to be part of? Why?
Eric and Laura's marriage began with a lie about Eric's identity. How much of ourselves do we keep from our loved ones? Can omissions ultimately doom a relationship? Or is there room for secrets between spouses and in families?
Meadow is often the only voice of reason in the novel. What about a child's mind allows Meadow to trust her father, but to be honest with him at the same time?
Were you ever worried for Meadow's safety? If not, why not?
How does Eric's immigrant status shape the way he sees the world—and the specific parts of his world, such as Laura, Meadow, and Albany?
Do you think Eric is mentally ill or just a confused man who doesn't want to lose his daughter? How far would you go to hold on to someone you love?
Can someone who has made mistakes or done bad things in one part of their life still be a good parent?
Are you able to forgive the flaws in your own parents? Do you think Meadow will be able to?
or
Not Currently Available for Direct Purchase