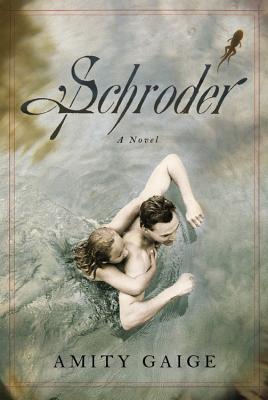 Schroder
A Novel
Hardcover

* Individual store prices may vary.
Other Editions of This Title:
Digital Audiobook (2/4/2013)
Paperback, Chinese (2/2/2013)
Paperback (10/8/2013)
Compact Disc (2/1/2013)
February 2013 Indie Next List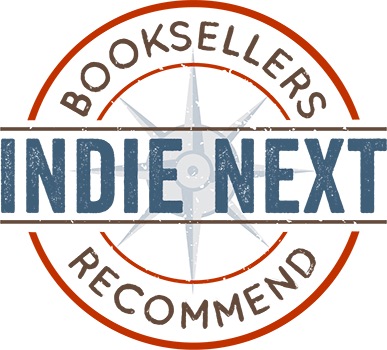 "This deeply layered novel about an embattled father reclaiming his only joy drew me in with the intense beauty of its language and the doomed journey of its unreliable narrator. In Erik Schroder, Gaige gives us a character who should repel but whom I loved for his humanity and the way he expressed his love for his daughter and she, her love for him. Schroder takes the reader into the arrested heart of a foreigner whose need to appear American is ultimately his undoing. That we care about him is a testament to Gaige's skill and compassion."
— Vicki DeArmon, Copperfield's Books, Sebastopol, CA
View the List
Description
A lyrical and deeply affecting novel recounting the seven days a father spends on the road with his daughter after kidnapping her during a parental visit.

Attending a New England summer camp, young Eric Schroder-a first-generation East German immigrant-adopts the last name Kennedy to more easily fit in, a fateful white lie that will set him on an improbable and ultimately tragic course.

Schroder relates the story of Eric's urgent escape years later to Lake Champlain, Vermont, with his six-year-old daughter, Meadow, in an attempt to outrun the authorities amid a heated custody battle with his wife, who will soon discover that her husband is not who he says he is. From a correctional facility, Eric surveys the course of his life to understand-and maybe even explain-his behavior: the painful separation from his mother in childhood; a harrowing escape to America with his taciturn father; a romance that withered under a shadow of lies; and his proudest moments and greatest regrets as a flawed but loving father.

Alternately lovesick and ecstatic, Amity Gaige's deftly imagined novel offers a profound meditation on history and fatherhood, and the many identities we take on in our lives--those we are born with and those we construct for ourselves.
Praise For Schroder: A Novel…
"Complicated and nuanced . . . the novel is absorbing, with a propulsive plot and a narrator who is charming, ambivalent, and searching-a man driven by love who understands that love cannot save him."—The New Yorker

"Enthralling.... Gaige displays an unnerving insight into the grandiosity and fragility of the middle-aged male ego.... SCHRODER is clearly her breakout book. With its psychological acuity, emotional complexity and topical subject matter, it deserves all the success it can find. I wish there were such a thing as a Divorced Couples Book Club just so we could listen in on the tangled responses."—The Washington Post

"Like Nabokov's Humbert Humbert, Schroder is charming and deceptive, likable and flawed, a conman who has a clever way with words. Schroder's tale is deeply engaging, and Gaige's writing is surprising and original, but the real pull of this magnetic novel is the moral ambiguity the reader feels."—People, 4 stars

"Daring...a clean, suspenseful, economical story that is also a clever act of social commentary...As a case study of the unreliable narrator, SCHRODER is beautifully managed...Gaige...is an accomplished writer, and the novel elegantly navigates its ethical razor's edge, brining the reader along on a kind of joyride gone wrong...half sympathy-inducing mea culpa, half a bristling act of bravado and self-ignorance...Novelists like Gaige remind us that we live not in the age of the nineteenth-century marriage plot but in the era of the twenty-first century divorce plot...Gaige writes with a cool strangeness, a strong sense of style...Schroder is by turns dry, peculiar, expansive, and visionary."—Meghan O'Rourke, Bookforum

"On occasion... a novel will provoke a host of tangled and disconcertingly conflicted reactions-revulsion and affection; blame and understanding; a connection that goes beyond surface sympathy to a deeper, and possibly unwanted, emotional recognition. These were among the things I experienced while reading Amity Gaige's astoundingly good novel SCHRODER."—The Wall Street Journal

"Agile. . . transporting . . . a book that works as both character study and morality play, filled with questions that have no easy answers."—Janet Maslin, New York Times

"Gaige's spot-on prose makes this quirky parental drama irresistible."—Good Housekeeping

"Strikingly original."—Reader's Digest

"A lyrical and poetic novel about the adverse ramifications of a little white lie that follows its teller throughout his life."—O, The Oprah Magazine

"It's a mark of how good SCHRODER is that, upon finishing it, I immediately went out and read the rest of her work."—Kathryn Schulz, New York Magazine

"...a fascinating psychological portrait of love, longing and self-loathing....Written as a jailhouse confession to his ex-wife, SCHRODER's closest literary relative is probably Lolita (minus the pedophilia): The compellingly unreliable narrator of European background, the East Coast road trip with the precocious child, the narcissism, the unsavory motels, the whiff of danger. SCHRODER easily stands up to the comparison....And yet the book, at its heart, is a love story. Schroder may be deluded-and a woefully irresponsible parent-but his touching, sincere adoration of his daughter and ex-wife is his great redemption."—The Los Angeles Times

"Brilliantly written....What could be a hackneyed novelistic trope--the confessional letter--is completely transformed in Gaige's sure and insightful hands....SCHRODER is a haunting look at the extreme desire for love and family, and how the mind can justify that need to possess what it cannot have. Almost, just almost, Schroder has us rooting for him."—Cleveland Plain Dealer

"The measure of Gaige's great gifts as a storyteller is that she persuades you to believe in a situation that shouldn't be believable, and to love a narrator who shouldn't be lovable. Seldom has such a daring concept for a novel been grounded in such an appealing character."—Jonathan Franzen, author of Freedom and The Corrections

"In SCHRODER, Amity Gaige explores the rich, murky realm where parental devotion edges into mania, and logic crabwalks into crime. This offbeat, exquisitely written novel showcases a fresh, forceful young voice in American letters."—Jennifer Egan, author of A Visit from the Goon Squad

"Amity Gaige has written a flawless book. It does not contain a single false note. Playful and inventive, SCHRODER movingly depicts the ways we confound our own hearts--how even with the best intentions, we fail to love those closest to us as well as we wish we could. Eric Schroder should take his place among the most charismatic and memorable characters in contemporary fiction, and Amity Gaige her place among the most talented and impressive writers working today."
—David Bezmozgis, prize-winning author of Natasha and Other Stories and The Free World

"You will not want to put this book down. You will want to read it in one big gulp. This is a bullet of a novel, aimed at our pieties about parenthood and familial love. You won't soon forget Schroder or his daughter or the sentences that bring them to life. To those who know Gaige's first two novels, it's no surprise she's produced another stunner. To those who don't, you're in for a treat."—Adam Haslett, author of Union Atlantic, and the New York Times best-selling short story collection You Are Not a Stranger Here

"Gaige creates a fascinating and complex character in Erik, as he moves from the eccentric and slightly irresponsible father to a desperate man at the end of his rope . . . [an] expert exploration of the immigrant experience, alienation, and the unbreakable bond between parent and child."—Booklist

"Quiet and deeply introspective . . . Tender moments of observation, regret and joy - all conveyed in unself-consciously lyrical prose - result in a radiant meditation on identity, memory and familial love and loss."—Publishers Weekly

"Terrific.... SCHRODER grabs you early on, holds you with its lyrical prose and surprising insights and lingers in the mind long afterward."—The Pittsburgh Post Gazette

"SCHRODER is a beautifully told story about how a father's undeniable love for his young child can be distorted by the pressure he experiences at the thought of being cut off from her.... we all are destined to fall short of our expectations, to fail to match our lovingly painted self-portraits, some of us more dramatically and tragically than others. It's but one of many penetrating insights that transport Amity Gaige's novel from the realm of mere artifice to the status of real art."—Book Reporter

"With Schroder, Gaige has achieved a remarkable feat. How impressive to have created a protagonist who's brilliant, narcissistic, creepy and unhinged, yet somehow sympathetic...Gaige is such a masterful writer that she makes Schroder seem more pitiful than hateful...As unlikely as it sounds, you'll be half-rooting for this lost soul to prevail."—USA Today

"Impossible to put down....Gaige completely creates this alternative universe, and it is entirely suspenseful as readers are drawn to the Schroder/Kennedy character. It's a credit to Gaige's talents that she can create such a morally complex character."—Chicago Tribune, Editor's Choice

"With SCHRODER Gaige has created a narrator who, while flawed and frustrating, is intensely lovable....SCHRODER is a touching story of parental alienation."—Wisconsin State Journal

"Prepare to be captivated by SCHRODER, a riveting novel by Amity Gaige with a unique and incredibly creative voice...SCHRODER is a book to be digested slowly, reread and discussed. It's quite a wild ride, but the miles fly by with Amity Gaige at the wheel."—The Missourian

"The essence of the ersatz Rockefeller/Kennedy character is of course an epic, pathological narcissism, and this Gaige gets impressively right....Gaige writes beautifully....The novel's climactic chapter is also its best conceived: the item that brings about Schroder's downfall is perfect, both dramatic and mundane. The reader will realize that he or she has been given every detail necessary to see what was coming, yet didn't, which is plot-making of the highest order."—New York Times Book Review

"Eric is the unlikeliest of characters to charm a reader. His life is a tabloid drama: man abducts daughter, gets arrested and confesses in a letter to his estranged wife. It is to the credit of Amity Gaige, an American writer, that her third novel, SCHRODER, transforms this thriller plot into a deeply moving tale....What distinguishes SCHRODER is its insight and language....Ms. Gaige excels at landscapes; her writing has the still, clear beauty of a mountain lake."—The Economist

"[A] superb novel....Gaige makes fraudulent, kidnapping Eric utterly sympathetic-heartbreakingly so-which is part of this book's intelligence and depth. We have so little distance from him that we become myopic in our desire to have his outrageous escapade work, even though we know it cannot."—San Francisco Chronicle

"It's a fine line, sometimes, between disturbing and enrapturing. Amity Gaige's new novel, SCHRODER, treads that thrilling line-swiftly, and on tiptoe-for 270 pages. It is impossible to put down....Despite his criminal behavior, our intimacy with Eric makes his behavior, and this story, more tragic than enraging. Does he love his daughter? We know that he thinks he does. But does carting her across state lines-in a stolen car, no less-constitute love? Who's to say? SCHRODER certainly doesn't give us an easy answer. But it digs deeply, satisfyingly, disturbingly into the question....she's created a riveting tale, at once infuriating, heartbreaking and human."—The Denver Post

"To say that the piece of fiction Gaige has produced is successful is a serious understatement.... Schroder is refreshingly bereft of the formal wizardry that characterizes much of the postmodern fiction that attracted academic interest in the second half of the twentieth century. This is good and this is nice. Instead, Gaige turns to the ineluctable parts of life that go by big-sounding names: love and fear, for instance....Not to mention the fact that this book is great fun to read. It is relentlessly compelling in the way that mystery stories can sometimes be."—Artvoice

"Amity Gaige's SCHRODER is a triumph of voice. Part road trip escapade, part liar's lament, this absorbing, expertly crafted book takes the form of a self-serving but moving apologia written in an Albany jail cell by an untrustworthy but genuinely heartbroken father and ex-husband with astonishingly bad judgment....one heartrending lesson from all these narratives is that even a deeply flawed parent can be a loving one."—Barnes & Noble Review

"Fascinating....In all, we are glad to be along for the ride. And when someone asks Schroder, near the novel's end, 'Do you miss it? I mean, your made-up life?'-we can assume that, in large part, he does. We can also confess, now we know Schroder so well, that we do too."—Buffalo News
Twelve, 9781455512133, 288pp.
Publication Date: February 5, 2013
About the Author
Amity Gaige is the author of Schroder and The Folded World. Her essays, articles, and stories have appeared in various publications, including the Yale Review, Los Angeles Times, O Magazine, The Literary Review, One Story and in a 2009 collection of essays, Feed Me (Random House). She is the recipient of a Fulbright Fellowship, a McDowell Colony Fellowship, and a Baltic Writing Residency Fellowship, and is currently the Visiting Writer at Amherst College. She lives in Amherst, Massachusetts, with her family.
Book Videos
Coverage from NPR