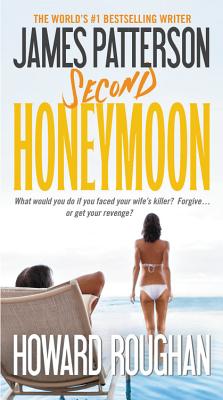 Second Honeymoon (Mass Market Paperbound)
Vision, 9781455515967, 384pp.
Publication Date: June 17, 2014
* Individual store prices may vary.
or
Not Currently Available for Direct Purchase
Description
What would you do if you faced your wife's killer?
Forgive . . . or get your revenge? A walk down the aisle, a gorgeous hotel, a drink on the beach . . . death... Newlyweds Ethan and Abigail Breslow are having the time of their lives on an idyllic honeymoon in the Caribbean. After a loving morning in bed, they head into the sauna, where the last thing they see is a pair of eyes-their murderer, watching them die. When the bodies are discovered, FBI Special Agent John O'Hara flies to the Caribbean to investigate. O'Hara is assaulted by the sunny, sparkling world of newlyweds-don't they know there's no such thing as happily ever after? That's what he learned when his wife was brutally killed two years ago. And now her killer is about to be released on parole. As O'Hara gets closer to catching the murderer, all he can think about is the end of his own marriage-and how sweet revenge would taste.

About the Author
James Patterson has had more New York Times bestsellers than any other writer, ever, according to Guinness World Records. Since his first novel won the Edgar Award in 1977 James Patterson's books have sold more than 300 million copies. He is the author of the Alex Cross novels, the most popular detective series of the past twenty-five years, including Kiss the Girls and Along Came a Spider. He writes full-time and lives in Florida with his family.
Praise For Second Honeymoon…
ACCLAIM FOR SECOND HONEYMOON:

"FAST-PACED, QUIRKY, AND ACTION-PACKED . . . THE DUAL STORIES PROGRESS BEAUTIFULLY ALONGSIDE EACH OTHER, and in the end we see the agents working together to solve each others' cases . . . a pleasant read."—GeishaHouse.me

"ONE OF MOST EXCITING THRILLERS I'VE HAD THE PLEASURE OF READING IN MY LIFE . . . The perfect duo of main characters, plenty of bizarre murders, elusive and cunning serial killers, and a seemingly disjointed plot which makes perfect sense when all of the pieces of the puzzle are put together."—Quick-Book-Review.blogspot.com

"AN UNEXPECTED SEQUEL TO [HONEYMOON] AND IT IS A GREAT ONE: A TRUE POTBOILER-AND I USE THAT TERM WITH THE UTMOST LOVE AND RESPECT-WITH ENOUGH ACTION, TWISTS AND TURNS TO FILL TWO BOOKS, WITH MORE LEFT OVER . . . Hopefully, [O'Hara and Brubaker] will return; fingers crossed that we don't have to wait another eight years for this to occur."—BookReporter.com

"JAMES PATTERSON HAS A PENCHANT FOR PRODUCING MURDER MYSTERY THAT IS UNRIVALLED IN THE LITERARY WORLD . . . In SECOND HONEYMOON [he] brought to life two clever murderers, each with their own reason for delivering death to those unlucky enough to cross their path."—DorsetEcho.co.uk
Advertisement