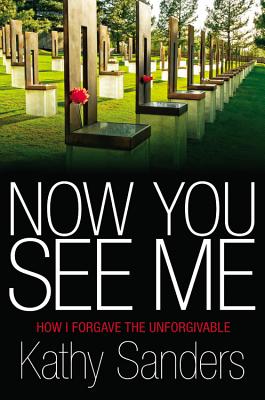 Now You See Me: How I Forgave the Unforgivable (Hardcover)
How I Forgave the Unforgivable
Faithwords, 9781455526192, 288pp.
Publication Date: April 8, 2014
* Individual store prices may vary.
or
Not Currently Available for Direct Purchase
Description
On April 19, 1995, Kathy Sanders' life was changed forever when a bomb exploded and destroyed the Alfred P. Murrah building in Oklahoma City, killing her two grandsons Chase and Colton.
For months, Kathy struggled with coping and wondered if the God she'd worshipped all her life even existed. After battling bitterness and contemplating suicide, she turned to the Lord and asked what He'd have her do. The answer was clear: Forgive your enemies.
Thus Kathy forged a friendship with Terry Nichols, one of the men convicted in the bombing, via phone conversations, letters, and even face-to-face meetings.
She also began searching for answers about what happened that fateful day in April and found opportunities to cultivate relationships with Nichols' children, mother, sister, wife, and ex-wife in separate turns. She demonstrated the same type of warmth to family members of Timothy McVeigh, the second man convicted of orchestrating the bombing. Her courageous efforts of extending compassion and grace gave her peace and removed the bitterness from her life.
With photos, interviews, and actual letters exchanged between Kathy and Terry Nichols, NOW YOU SEE ME tells the story of one woman who walked the road less traveled and forgave the unforgivable.
About the Author
Kathy Sanders quickly became the face for the media of the Oklahoma City Bombing because she was one of the first to arrive on the scene. As a painter, she uses art to capture life's important moments and touch people's lives. Kathy and her husband Tom reside in Little Rock, Arkansas. Between them they have six children and thirteen grandchildren.
Praise For Now You See Me: How I Forgave the Unforgivable…
"NOW YOU SEE ME is an amazing and enlightening story of Kathy Sanders' pathway to forgiveness. Kathy's firsthand recollections of the Oklahoma City bombings of the Murrah Building, which took the lives of her two grandchildren, vividly paint a picture of that horrific day in U.S. history. Kathy's surprising later connection to Terry Nichols not only brought her to a level of forgiveness, but sparked a spiritual awakening in him. This story will be of enormous benefit to friends and families going through similar trauma and working to find their own paths to forgiveness."—Jay Bradford, Arkansas Insurance Commissioner

"As the district attorney responsible for the state prosecution of Terry Nichols, I don't subscribe to conspiracy theories or musings on possible government cover-ups. But as a common citizen I was profoundly impressed and even moved by the spiritual journey taken by Kathy Wilburn Sanders. Only those robbed of their loved ones can truly comprehend the pain and grief this grandmother and her family experienced at the hand of McVeigh and Nichols. The beauty of this story is that she is a walking testament that Jesus Christ does what he says he can do - bring peace and joy out of the ashes of grief and despair."—Wes Lane

"Kathy Sanders is, quite simply, one of the most courageous women I've ever known. She has survived near crippling loss and grief to live her life from a place of strength, compassion and love. Where most people would turn and run, Kathy has continually moved forward. Her journey is an inspiration. I am honored to call her my friend."—Melissa Gilbert, wife, mother, and New York Times bestselling author

"Riveting. Forceful. Redemptive. Written like a personal journal, with shades of investigative reporting, Kathy Sanders recounts her personal journey after losing her two grandsons in the 1995 Oklahoma City federal building bombing. Moving through her tragedy, devastation, doubts, depression, then finally arriving at the first stirrings of wanting to live again, this artist reveals the pathway to healing she found. A powerful journey of faith revitalized and forgiveness rediscovered. I wasn't able to put it down until I finished."—Dr. Kevin Clarkson, lead pastor of First Baptist Church, Moore, OK

"Self awareness and the ability to forgive our enemies, as well as ourselves, seems impossible. This book shows how. Inspirational, thought-provoking, and insightful."—Joe Kleine, Christian, husband, father of four, Assistant Coach of UALR, 15-year NBA career, member of the 1954 Olympic gold medal basketball team, and 1998 NBA champion Chicago Bulls
Advertisement