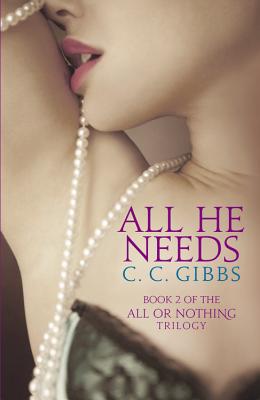 All He Needs (All or Nothing #2) (Paperback)
Forever, 9781455528332, 432pp.
Publication Date: December 17, 2013
Other Editions of This Title:
Digital Audiobook (10/6/2014)
* Individual store prices may vary.
Description
ALL HE NEEDS

Brilliant. Wealthy. Powerful. Dominic Knight is one of the hottest tech developers in the world--and the most demanding lover Kate Hart has ever known. Whether in the boardroom or the bedroom, he is always in charge. But there is one thing he cannot control: Kate's fiery heart...

As a master in her field, talented Kate surpassed Dominic's wildest expectations. As a woman of uncommon intelligence and beauty, she unlocked something deep within him. Yet since their professional relationship--and erotically charged affair--came to an end, the fire in him has only grown stronger.

Now, the man who has everything will do whatever it takes to reclaim the woman he lost. From Boston and Paris to Singapore and San Francisco, he will lure Kate back into his elite world of privilege and passion. Together, they will test the limits of desire and the boundaries of discipline. For both, this is uncharted territory--naked, reckless, and uninhibited. But when Dominic's deadliest enemies target Kate, he must face his darkest fears...and admit to himself that she is all he needs.

About the Author
C.C. Gibbs is the pen name of a New York Times bestselling author. She lives in the Midwest, at times in Northern California, is married with three children and considers the life of a writer the best of all possible worlds. Bringing characters to life allows her imagination full rein, while the creative process offers fascinating glimpses into the machinery of the mind. And last but not least, researching anything, but particularly a book like ALL HE DESIRES--thank you Google--is great fun!