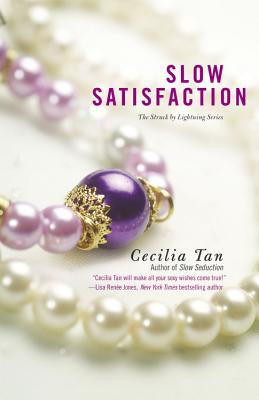 Slow Satisfaction (Struck by Lightning #3) (Paperback)
Forever, 9781455529285, 336pp.
Publication Date: August 26, 2014
* Individual store prices may vary.
Description
James has finally pushed Karina beyond her limit--not her limit for kinky sex play, but for his extreme secrecy. She has had enough and breaks things off. But James won't give up on Karina and will do whatever it takes to get her back. He's ready to share his deepest, darkest secrets, but is Karina ready to hear them? James offers Karina not only the truth but a place at his side... onstage. He wants Karina to star in his final musical production and enter his life and his world fully and completely. As the two work together, they rekindle the trust and love they'd lost. But James's world is full of deceit. When he is blackmailed by an unscrupulous music industry executive, James must give in to unreasonable demands or risk exposure of his and Karina's secret sex life. Will Karina and James's love be strong enough to withstand the many obstacles being thrown their way? "Seductive fun not to be missed Cecilia Tan will make all your sexy wishes come true " --Lisa Renee Jones "4 1/2 stars This is the BDSM novel all the other millionaire Dom heroes want to star in." --RT Book Reviews.
About the Author
Cecilia Tan writes about her many passions, from erotic fantasy to baseball. Not only is she an author, but she has also edited more than fifty erotic anthologies and founded her own publishing house, Circlet Press. Her short fiction has appeared in numerous magazines and her nonfiction on baseball has been in Baseball Ink, Gotham Baseball magazine, Yankees magazine, Yankees Annual, and elsewhere. Cecilia currently resides in Cambridge, Massachusetts. You can learn more at: CeciliaTan.comTwitter @ceciliatanFacebook.com/thececiliatan