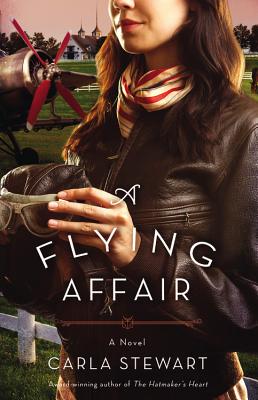 A Flying Affair (Paperback)
Faithwords, 9781455549993, 320pp.
Publication Date: June 2, 2015
Description
Ever since Mittie Humphreys agreed to join dashing barnstorming pilot Ames for a joyride in his airplane, her lifelong love of horses has been surpassed by one thing--a longing for the skies. It seems she's not the only one--with Charles Lindbergh making his victory tour in the Spirit of St. Louis, aviation fever is spreading across the country. Mittie knows flying is the perfect focus for the soaring ambition and taste for adventure within her, and whenever she can slip away from her duties on her family's prosperous Kentucky horse farm, she heads to the airfield.
Considering their shared passion, it's no surprise that Ames begins to vie for Mittie's time. But when handsome British aviator Bobby York offers her flying lessons, he is equally surprised-and beguiled-by Mittie's grit and talent. Driven to succeed, Mittie will do whatever it takes to compete in the Women's National Air Derby alongside Amelia Earhart. But when Calista "Peach" Gilson, a charming Southern belle, becomes her rival both professionally and in love, Mittie must learn how to navigate her heart's romantic longings as well as the skies.
About the Author
CARLA STEWART is an award-winning author of six novels. With a passion for times gone by, it is her desire to take readers back to that warm, familiar place in their hearts called "home." Carla's novels from FaithWords include "Chasing Lilacs," for which she won the American Christian Fiction Writer's Genesis Award, "Broken Wings, Stardust, Sweet Dreams," and her most recent work, "The Hatmaker's Heart."

Learn more: CarlaStewart.com
Advertisement