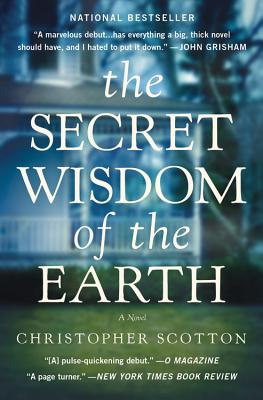 The Secret Wisdom of the Earth
Paperback

* Individual store prices may vary.
Other Editions of This Title:
Digital Audiobook (1/5/2015)
Hardcover (1/6/2015)
Mass Market (2/27/2018)
Hardcover, Large Print (4/1/2015)
Compact Disc (1/6/2015)
Compact Disc (1/6/2015)
January 2015 Indie Next List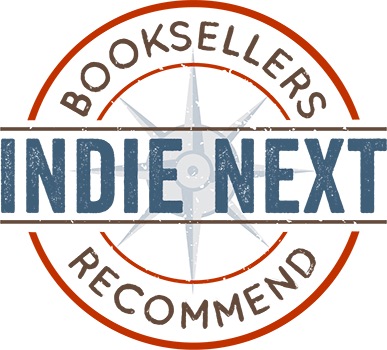 "Struggling to recover from the trauma of his baby brother's tragic death, Kevin and his broken mother relocate to Medger, Kentucky, for the summer. Their return to the Appalachian coal town in which their family is deeply rooted is intended to heal them both. While Kevin's grandfather is just the person and the wild hollows surrounding their little town just the place to help him mend, Kevin finds that Medger and its citizens are in need of healing as well. Poverty, a mountaintop removal operation, and desperation are tearing their town and the land around it apart. Scotton's finely wrought characters, perfectly paced plot, and keen sense of place make The Secret Wisdom of the Earth resonate with the reader long after the book has been finished."
— Catherine Weller, Weller Book Works, Salt Lake City, UT
View the List
Description
"A marvelous debut...has everything a big, thick novel should have, and I hated to put it down." -- John Grisham

"A page-turner." -- New York Times Book Review

For readers of The Story of Edgar Sawtelle, this is a dramatic and deeply moving novel about an act of violence in a small Appalachian town and the repercussions that will forever change a young man's view of human cruelty and compassion.

After seeing the death of his younger brother in a terrible home accident, fourteen-year-old Kevin and his grieving mother are sent for the summer to live with Kevin's grandfather. In this town of Medgar, Kentucky, a peeled-paint coal town deep in Appalachia, Kevin quickly falls in with a half-wild hollow kid named Buzzy Fink who schools him in the mysteries and magnificence of the woods.

The town is beset by a massive mountaintop removal operation that is blowing up the hills and back filling the hollows. Kevin's grandfather and others in town attempt to rally the citizens against the "company" and its powerful owner to stop the plunder of their mountain heritage. But when Buzzy witnesses a brutal hate crime, a sequence is set in play that will test Buzzy and Kevin to their absolute limits in an epic struggle for survival in the Kentucky mountains.
Praise For The Secret Wisdom of the Earth…
"A page turner...What [Scotton] should be congratulated on is his willingness to tell a new story in an old neighborhood, to draw characters who are thoroughly human, and to create a story that leads to terror and redemption, love and survival." —The New York Times Book Review

"THE SECRET WISDOM OF THE EARTH is a marvelous debut...The setting, in the coal country of Appalachia, is rich in history and lore and tragedy. A young teenager comes of age under the wise counsel of his grandfather. An ugly murder haunts a small town. The story has everything a big, thick novel should have, and I hated to put it down."—John Grisham

"How marvelous to start the year of reading with Christopher Scotton's big-hearted THE SECRET WISDOM OF THE EARTH...In the world created by Scotton, Appalachia is more than verdant or hardscrabble... Scotton writes with deep understanding about how the mines eventually got played out and the impact of mountaintop removal... Evil may defy understanding, but in that inquiry into evil, this lovely novel brings readers closer."—The Chicago Tribune

"[A] pulse-quickening debut...Scotton tempers his Gothic tale with poignant insights into the crushing weight of loss...THE SECRET WISDOM OF THE EARTH melds beguiling characters with an urgent ecological message."—O Magazine

"The coming-of-age story is enriched by depictions of the earth's healing and redemptive power...makes for compelling reading when the action grows intense-managing, like the landscape it describes, to be simultaneously frightening and beautiful."—Publishers Weekly

"Gut-wrenching...A powerful epic of people and place, loss and love, reconciliation and redemption."—Kirkus (Starred Review)

"Scotton is a natural storyteller with a terrific knack for visiting trouble upon his characters and pushing them into confrontation...Not a page goes by without a threat, a promise, an action or a reckoning...expertly woven."—The Washington Post

"Christopher Scotton's first novel opens with such a grand sweep of language that I knew at once I was in the hands of a master storyteller. I was swept up in the drama of a boy watching his world come apart. The book is big as all get-out--human and warm, richly detailed, beautifully told, impossible to put down."—Mark Childress, author of Georgia Bottoms

"Astonishingly confident debut novel...a hugely powerful meditation on the deep cost of change...that will absolutely rivet his readers with an virtuoso combination of uplift and heartbreak. Writing careers don't begin any more promising than this."—Christian Science Monitor

"Solid, sometimes soaring debut...written in taut, propulsive prose...a big, old-fashioned yarn well worth the telling."—USA Today

"Violent and wonderfully tender...bittersweet...full of gorgeously rendered, intricately interwoven story threads...But it's Scotton's clear love of and respect for his subject--and his refusal to rely on cliches when describing Appalachia's humble people, their trials or their successes--that makes the novel so surprisingly uplifting at times, and profoundly rewarding."—San Francisco Gate

"Marvelous...Scotton writes with deep understanding...with a vivid but light touch."—News and Observer

"A deeply moving story about human cruelty and compassion...wonderful...This book reminded me a little of Harper Lee's 'To Kill a Mockingbird'"—The Oklahoman

"With its hardscrabble setting and cast of burdened characters hemmed in by seemingly insurmountable circumstances, Scotton's violent and wonderfully tender novel speaks not only to a bevy of America's centuries-old troubles but also to our frustrated yet ardent attempts at fixing them."—San Francisco Gate

"A masterpiece...Scotton sketches a rainbow of humanity...splendid and hopeful. Scotton's undeniable love and awe for this region shine through as he painstakingly portrays strokes of beauty in man and nature...The belief that everyone can make a difference in even the smallest of efforts shines optimism in the bleakest corners of the novel."—Shelf Awareness

"The debut novel from Christopher Scotton weaves the impacts of mountaintop removal mining into a poignant story of humanity and healing."—Appalachian Voices

"Scotton's finely wrought characters, perfectly paced plot, and keen sense of place make THE SECRET WISDOM OF THE EARTHresonate with the reader long after the book has been finished."—Catherine Weller, Weller Book Works
Grand Central Publishing, 9781455551910, 496pp.
Publication Date: January 5, 2016
About the Author
Christopher Scotton is an experienced public speaker, seminar leader, online marketer and technology entrepreneur. After a stint as a venture capitalist, he joined his third start-up, a computer-aided design (CAD) software company, where he is currently President and CEO. Scotton is a recognized expert and frequent speaker on search engine marketing, search engine optimization, social media marketing and online lead generation.
How did your view of what happened to Joshua (and, subsequently, what happened to Kevin and the rest of his family) change as it was gradually revealed exactly how he died and how his death affected each member of the family?
Kevin is withdrawn, angry and wracked with guilt when he arrives in Medgar. How does Pops make Kevin feel comfortable in his home away from home? How does Pops' influence in particular change Kevin as a person?
Describe Buzzy's relationship with Cleo. How did each brother view the other? What were the different ways that each of them were tested, and how did they each end up ultimately?
Pops works with animals and grew up on the land he continued to live on, while Buzzy knows all about the forest and the ways its inhabitants can help humans. How are their relationships with nature different from Kevin's? How is Kevin's understanding of land and nature changed by the end?
Is it possible for Joshua's accident to have been Kevin's fault, even partially? How would you feel in Kevin's place? In his parents' place?
How did Kevin's grandmother Sarah affect Medgar? Pops? Kevin?
Why was Paul's reveal of his homosexuality — a fact that almost everyone knew — such a shock at the town meeting?
Pops describes the Budget family as "different." What role do they play in the community of Medgar? How does Tilroy fit in with his family at the beginning of the novel, and how does his death change the family in the end?
How do class and financial status shape the different inhabitants of Medgar? Discuss the meaning of quotes such as the following one from Pops about Buzzy's family: "The Finks are poor, but they're proud poor. Esmer runs the Hollow hard. Kids stay in school, they truck their garbage out once a week. These are solid people."
Compare the attitude toward Paul and Paitsel at the meeting the night before Paul's beating ("We can't be havin this kinda sick, Satan devil cancer in our town") and the conversations Kevin heard from all different townspeople regarding Paul days later ("Uncommon generous. No better man in town, I say"). How do those two different perspectives get pulled back and forth, both in the town and in Kevin's mind?
Pops physically punished Bubba Boyd for speaking ill of Sarah: "The fury that exploded and the speed with which it arrived frightened me — it was as if a raging magma, held down for so long by rearing and position ruptured its vessel and spewed forth in an overpowering surge." How does this capacity to become enraged fit with the rest of Pops' character?
Describe the turmoil that Buzzy suffered between when he witnessed the attack on Paul and when he finally confessed to Kevin. What would you have done in his place?
When Buzzy got an A in school, his father's reaction was surprising to Kevin: "Buzzy the Brain, gonna live above his rearin." Why would a parent react like that? What did that statement make Kevin realize about the truth of living in the hollow?
"It's like you own the universe." Why did Tilroy attack Paul?
Pops tells the boys about the magic and power he felt after climbing Red Cloud, a feeling he compares to theirs upon climbing Old Blue on their tramp, and Kevin feels he understands the new knowledge: "Yesterday was the hardest thing I've ever done in my life. The whole day was a test. I know I can do harder things, now." What other experiences in the story brought out similar reactions in Kevin and Buzzy? Do you think that the "magic" of Red Cloud or the white stag can really exist?
How did the difficult and daring rescue of Pops help Kevin (and Buzzy) complete his summer transformation from boy to man?
Kevin finds a moment of connection and empathy when he considers Tilroy's body for a final time: "I stayed for just a moment more and thought about my own father; how I still wanted his approval, still craved his love, still drank up drops of attention. I considered the shell of Tilroy one last time and pondered the certainty of rearing; the inevitability of desire; and the turn life takes when the two are set hard against." How was he able to call up understanding for this troubled young man who violently killed a good man and shot Kevin's own grandfather and friend? How would you have felt in Kevin's place?
Considering what happened by the end of the summer to all the different characters—Kevin and his family, Buzzy and his, Tilroy and his, Paul and Paitsel—do you find everyone's transformations (or lack of) satisfying? Why or why not?
Kevin and Buzzy have changed since they became fast friends the summer that Kevin moved to Medgar. Buzzy expresses his envy of Kevin and the life he always knew Kevin would have, even when they were young. What kept the boys so close together during their teenage years, and why have they grown up to have such dissimilar lives? Do you think either of them could have done anything to maintain their close relationship?
The lingering effects of violence are an important theme in the novel. How does the violence done to the mountains serve as an allegory for the violence perpetrated by and done to characters in the novel?