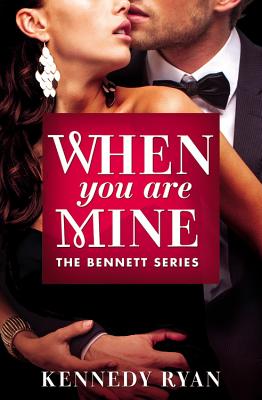 When You Are Mine (Paperback)
Forever Yours, 9781455556823, 320pp.
Publication Date: June 17, 2014
Description
Forever is a heartbeat away . . . Kerris Moreton knows how to make things work. Bounced from foster home to foster home as a kid, she adapted; when opportunity arose, she thrived. Now, about to open her own business and accept a marriage proposal, Kerris is ready to build the life she's always wanted. The only thing missing? A passionate connection with her would-be fiance, Cam. Kerris wants to believe that sparks are overrated-until Walsh Bennett lights her up like the Fourth of July. . . . but what about love? As one of the East Coast's most eligible bachelors, Walsh enjoys financial independence, fulfilling work with his family's nonprofit, and plenty of female attention. But lately he's been distracted by the one woman he can't have. Lovely to look at and even sweeter to know, Kerris is the soul mate Walsh never thought he would find. The problem is, his best friend found her first . . .

About the Author
Kennedy loves to write, and she writes about love. She's addicted to Diet Coke, though she's always trying to quit. She adores her husband, who she'll never quit. She loves her son, who is the most special boy on the planet. And she's devoted to supporting and serving families living with Autism.
Advertisement