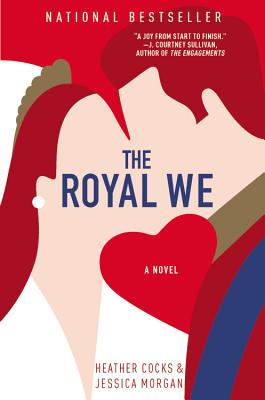 The Royal We (Hardcover)
Grand Central Publishing, 9781455557103, 464pp.
Publication Date: April 7, 2015
Description
The "Washington Pos"t and "USA Today" Bestseller
""I might be Cinderella today, but I dread who they'll think I am tomorrow. I guess it depends on what I do next.""
American Rebecca Porter was never one for fairy tales. Her twin sister, Lacey, has always been the romantic who fantasized about glamour and royalty, fame and fortune. Yet it's Bex who seeks adventure at Oxford and finds herself living down the hall from Prince Nicholas, Great Britain's future king. And when Bex can't resist falling for Nick, the person behind the prince, it propels her into a world she did not expect to inhabit, under a spotlight she is not prepared to face.
Dating Nick immerses Bex in ritzy society, dazzling ski trips, and dinners at Kensington Palace with him and his charming, troublesome brother, Freddie. But the relationship also comes with unimaginable baggage: hysterical tabloids, Nick's sparkling and far more suitable ex-girlfriends, and a royal family whose private life is much thornier and more tragic than anyone on the outside knows. The pressures are almost too much to bear, as Bex struggles to reconcile the man she loves with the monarch he's fated to become.
Which is how she gets into trouble.
Now, on the eve of the wedding of the century, Bex is faced with whether everything she's sacrificed for love-her career, her home, her family, maybe even herself-will have been for nothing.
About the Author
Heather Cocks and Jessica Morgan are the creators of the Internet's wittiest celebrity fashion blog, Go Fug Yourself, which draws millions of readers and made Entertainment Weekly's Must List and The Guardian's list of 50 Most Powerful Blogs. They are the authors of two young adult novels, Spoiled and Messy, and have written for publications ranging from New York magazine's web sites to VanityFair.com to Grazia UK. They both reside in Los Angeles.
Advertisement