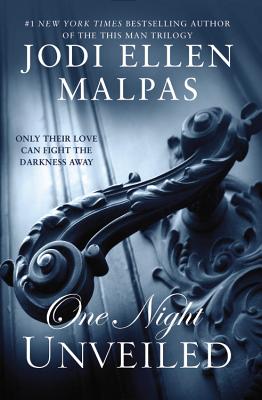 ONE NIGHT (Paperback)
UNVEILED (The One Night Trilogy #3)
Forever, 9781455559374, 432pp.
Publication Date: February 10, 2015
* Individual store prices may vary.
Description
A life without secrets and a passion without end . . .The story of Livy and M's passionate love affair comes to a stunning conclusion in the final book in the One Night trilogy! Livy has never known pure desire like this. The gorgeous Miller Hart captivates her, seduces her, and worships her in deliciously sinful ways. He knows her innermost thoughts, drawing her ever deeper into his dangerous world. Miller will do anything to keep Livy safe, even if it means risking his own life. But his dark history isn't the only thing that threatens their future together. As the truth of Livy's family legacy unravels, an unsettling parallel between past and present comes to light. Her world spinning out of control, Livy finds herself caught between the rapture of an all-consuming love-and a deadly obsession that could destroy them both . . .
About the Author
Jodi Ellen Malpas was born and raised in the Midlands town of Northampton, UK, where she lives with her family. Working for the family construction business fulltime and with the prospect of taking it over once her father retired, she tried to ignore the lingering idea of writing a novel until it became impossible. She finally found the time and courage to release her creative streak and in October 2012 self-published This Man as an e-book. She took a chance on a story with some intense characters, notably Mr. Jesse Ward, the Lord of the Manor, and sparked incredible reactions from women all over the world. Two months later, Jodi made the decision to give up her day job to concentrate on her new and very unexpected career in writing.