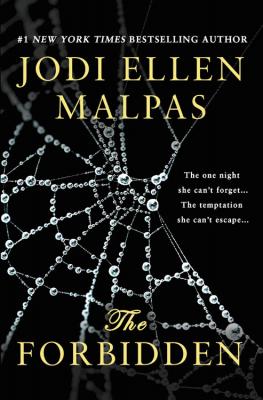 The Forbidden
Paperback

* Individual store prices may vary.
Description
From the #1 New York Times bestselling author of the This Man series comes a "brave, cutting-edge romance" (Library Journal) that begs the question: what would you do if you fell in love with someone you can't have?

Annie has never experienced the "spark" with a guy -- the kind of instant chemistry that steals your breath and blindsides you completely. Until a night out with friends brings her face to face with the wickedly sexy and mysterious Jack. It's not just a spark that ignites between them. It's an explosion. Jack promises to consume Annie, and he fully delivers on that promise.

Overwhelmed by the intensity of their one night together, Annie slips out of their hotel room. She is certain that a man who's had such a powerful impact on her and who could bend her to his will so easily, must be dangerous. But she's already in too deep. And Jack isn't only dangerous. He is forbidden.
Praise For The Forbidden…
"A brave, cutting-edge romance...This is a worthwhile read."—Library Journal on The Forbidden

"The Forbidden is a gut-wrenching tale full of passion, angst, and heart! Not to be missed!"
—HarlequinJunkie.com

"Unpredictable and addictive."
—Booklist

"The Forbidden proves that Jodi Ellen Malpas is not only one of the romance genre's most talented authors, but also one of the bravest. In this raw and honest portrayal of forbidden love, Jodi delivers a sexy and passionate love story with characters to root for. The Forbidden is easily my favorite read of 2017!"—Shelly Bell, author of At His Mercy

"The Forbidden is the kind of novel that is almost impossible to not fall in love with. It is beautifully written and compelling"—Once Upon a Book Blog

"The Forbidden is a gripping book that will have you tearing at the pages. I couldn't stop reading. I give Jodi so much credit and props for going there and not shying away from this subject that makes so many uncomfortable. I am giving this book 4.5 out 5 stars."—Take Me Away to a Great Read Blog

"Just title alone should give you a clue that this book is chock-full-o-angst. Two people with crazy chemistry that shouldn't be together. Watching them fight the pull was awesome. I love the angst and the banter and the pent-up passion. Even though you know they shouldn't be together, you can't help but to cheer them on. Go in with an open mind and you'll love every word."—Shameless Book Club Blog

"First of all, I tip my hat to the author for doing something that is different from her norm and tackling a subject that many people will automatically write off due to the subject matter alone. I'm one of those readers who doesn't really have any hard limits and I'm so thankful for that. Otherwise, I truly believe I would miss out on some great books. I think some people will miss out on how good The Forbidden is due to it not fitting in their 'safe' category."—The Heathers' Blog

"You guys!!! You see this book? EPIC. BLOODY BRILANT! I absolutely LOVED it! I had the hardest time putting it down to get daily chores done. The characters Annie and Jack just sucked me in and I devoured their story!"—The Smut-Brarians Blog

"This exquisitely written story comes with complex characters and a very engaging story line that will keep you teetering on the edge of your seat! Jack and Annie's relationship is intense, passionate, sweet and downright heartbreaking at times, and I just couldn't help but get wrapped up into their forbidden world, devour all their little secrets. I highly recommend this one, it's just too good to pass up!!"—Red's Romance Reviews
Forever, 9781455568215, 368pp.
Publication Date: August 8, 2017
About the Author
Jodi Ellen Malpas was born and raised in the Midlands town of Northampton, England, where she lives with her two boys and a beagle. She is a self-professed daydreamer, a Converse and mojito addict, and she has a terrible weak spot for alpha males. Writing powerful love stories and creating addictive characters has become her passion -- a passion she now shares with her devoted readers. Her novels have hit bestseller lists for the New York Times, USA Today, Sunday Times, and various other international publications and can be read in more than twenty-four languages around the world.
or
Not Currently Available for Direct Purchase