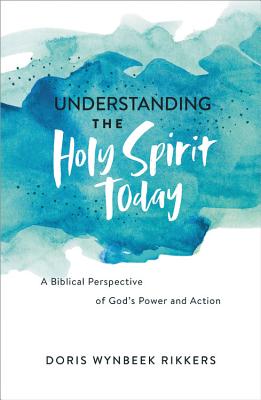 Understanding the Holy Spirit Today (Paperback)
A Biblical Perspective of God's Power and Action
FaithWords, 9781455571819, 208pp.
Publication Date: September 11, 2018
* Individual store prices may vary.
Description
Get a better understanding of the Holy Spirit and why the Spirit of God is as relevant today as in Biblical times.
Many who are very familiar with God, the Father, and Jesus, the Son, have far less understanding of God's Spirit.
This easy-to-follow guide explains what the stories of the Bible reveal about the Holy Spirit. Doris Rikkers highlights characters and scenes from the Bible that show the Spirit at work, both in the Old Testament and the New Testament. Every story includes application for today.
Learn the who, what, where, when and how of God's Spirit. Presented in lively narrative, UNDERSTANDING THE HOLY SPIRIT TODAY communicates biblical truth that will empower and uplift.
About the Author
DORIS WYNBEEK RIKKERS has been in Christian publishing for over forty years. She started her career at Zondervan, launching the NIV translation and developing a full line of bibles such as the NIV Study Bible, the Adventure Bible, the NIV Student Bible, and the Woman's Devotional Bible. She has written eight books for children including: the NIV Read with Me Bible, God Loves Me Bible, Little Jesus, Little Me, Rise Above, Ask Bethany, and the Read with Me Bible for Toddlers. Currently, she is in her own business as consultant, writer, and editor. Doris loves to work in her garden, read, cook, travel, sit on the beach, and spend time with friends and family, especially her young granddaughter.