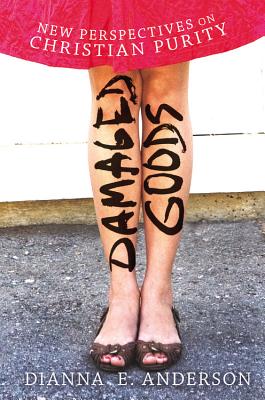 Damaged Goods
New Perspectives on Christian Purity
Hardcover

* Individual store prices may vary.
Description
Dianna Anderson offers a fresh approach to the purity conversation, one that opens a new dialogue with the most influential Christian authors of her generation.
Anderson's new sexual ethics draw on core biblical principles and set a standard for today's Christians that may be as influential Joshua Harris'
I Kissed Dating Goodbye
, Don Raunikar's
Choosing God's Best
, and Elisabeth Elliot's
Passion and Purity
. Anderson uses her own illuminating experience with the purity movement to:
Reach out to women and men trying to reconcile their own sexuality with their understanding of "what God wants," cultural stigma, and media pressures
Demonstrate how Christian ideas about purity have infiltrated American politics and culture-and why women are losing
Offer an affirmative, healing path for everyone to understand their sexuality: one that reconciles scripture, culture, and common sense.

Provocative and engaging, she will revolutionize the way you think about sex, abstinence, politics, and faith.
Jericho Books, 9781455577392, 224pp.
Publication Date: February 10, 2015
About the Author
Dianna Anderson is a twenty-seven-year-old blogger, and a line producer for ReFrame Media's Spotlight show, a radio program aimed at ESL listeners around the world. Although she works for the Christian Reformed Church of North America in the media ministry branch, she is not Reformed herself. She currently hosts a popular blog, Faith and Feminism, and has a growing online platform. She has a Master of the Arts in English from Baylor University and a Bachelor of the Arts in theology and philosophy from the University of Sioux Falls. Dianna lives in Chicago, IL.
or
Not Currently Available for Direct Purchase