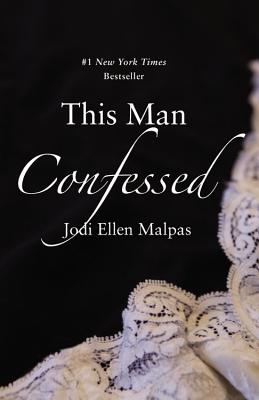 This Man Confessed (Paperback)
Forever, 9781455578368, 544pp.
Publication Date: January 21, 2014
* Individual store prices may vary.
Description
#1 NEW YORK TIMES BESTSELLER

Book 3 in the bestselling This Man trilogy

The Manor, the very place where their passionate love affair began, fills with guests on what should be the happiest day of Ava and Jesse's lives. She has accepted that she'll never tame the fierceness in Jesse-and she doesn't want to. Their love is profound, their connection powerful, but just when she thinks that she's finally gotten beneath his guarded exterior, more questions arise, leading Ava to believe that Jesse Ward may not be the man she thinks he is. He knows too well how to take her to a place beyond ecstasy . . . but will he also drive her to the brink of despair? It's time for this man to confess.

About the Author
Jodi Ellen Malpas was born and raised in the Midlands town of Northampton, UK, where she lives with her family. Working for the family construction business fulltime and with the prospect of taking it over once her father retired, she tried to ignore the lingering idea of writing a novel until it became impossible. She finally found the time and courage to release her creative streak and in October 2012 self-published This Man as an e-book. She took a chance on a story with some intense characters, notably Mr. Jesse Ward, the Lord of the Manor, and sparked incredible reactions from women all over the world. Two months later, Jodi made the decision to give up her day job to concentrate on her new and very unexpected career in writing.
Praise For This Man Confessed…
"You can't help but fall in love with these characters."—ScandaliciousBookReviews.com

"I couldn't tear myself away."—FictionVixen.com

"This Man was a sexy, infuriating, wild ride. The back and forth in this book gave me whiplash ... I cannot wait for Beneath This Man!"—TheBookListReviews.blogspot.com

"This Man by Jodi Ellen Malpas really hooked me right from the beginning. It's erotic and passionate and romantic ... it'll also leave you wanting more."—BookishTemptations.com