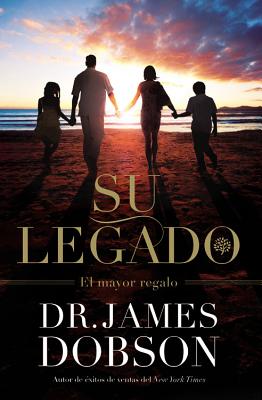 Su Legado (Paperback)
El Mayor Regalo
FaithWords, 9781455587797, 240pp.
Publication Date: September 9, 2014
* Individual store prices may vary.
Description
Vivimos en una cultura que trata de destruir la fe embrionaria de nuestros hijos y guiarlos a una ideología políticamente correcta, a sistemas de creencias ateas, y a tanta inmoralidad que habría conmocionado a las generaciones anteriores. A esto es que se enfrentan los padres cristianos de hoy en día, y muchos de ellos están aterrorizados de ello. Vivimos en tiempos realmente peligrosos. Pero la buena noticia es que hay una manera en la cual usted puede salir victorioso de esta batalla por los corazones, mentes y almas de nuestros preciosos hijos. Sea cual sea la etapa en la que se encuentre como padre o abuelo, usted puede dejar un legado espiritual que equipará a sus hijos y nietos con un patrimonio de fe inquebrantable. SU LEGADO le ofrece las respuestas presentándole: La historia personal del Dr. Dobson de su propio legado espiritual; Las estrategias para la formación espiritual de los niños; La ayuda para padres de hijos pródigos; La esperanza de alcanzar a los padres que no han sido salvos; Los principios para desarrollar una relación de amor con sus hijos; Los testimonios de padres que lo han hecho bien; Las historias que puede contarles a sus hijos y dejarles su legado; Los pasos que puede tomar para llevar a su hijo a Cristo ¿Cómo le puede enseñar a sus hijos lo que más importa? Es siendo intencional sobre su formación espiritual. SU LEGADO le ayudará a hacer que esa sea la prioridad central de su familia.
About the Author
Dr. James Dobson is the founder and president of Family Talk, a nonprofit organization that produces his radio program heard daily on 1,100 stations nationwide. He is the author of more than fifty books dedicated to the preservation of the family. He has been active in governmental affairs and has advised three U.S. presidents on family matters. Dr. Dobson is married to Shirley and they have two grown children, Danae and Ryan, and two grandchildren. The Dobsons reside in Colorado Springs, Colorado.
or
Not Currently Available for Direct Purchase