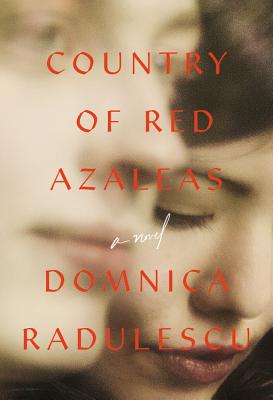 Country of Red Azaleas
Hardcover

* Individual store prices may vary.
Other Editions of This Title:
Digital Audiobook (4/4/2016)
Description
A riveting novel about two women--one Serbian, one Bosnian--whose deep friendship spans decades and continents, war and peace, love and estrangement, in the vein of Elena Ferrante and Julia Alvarez.

From the moment Marija walks into Lara's classroom, freshly moved to Serbia from Sarajevo, Lara is enchanted by her vibrant beauty, confidence, and wild energy--and knows that the two are destined to be lifelong friends. Closer than sisters, the girls share everything, from stolen fruit and Hollywood movies as girls to philosophies and even lovers as young women. But when the Bosnian War pits their homelands against each other in a bloodbath, Lara and Marija are forced to separate for the first time: romantic Lara heads to America with her Hollywood-handsome new husband, and fierce Marija returns to her native Sarajevo to combat the war through journalism behind Bosnian lines.

In America, Lara seeks fulfillment through work and family, but when news from Marija ceases, the uncertainty torments Lara, driving her on a quest to find her friend. As Lara travels through war-torn Serbia and Bosnia, following clues that may yet lead to the flesh-and-blood Marija, she must also wrestle with truths about her own identity.

Told in lush, vivid prose, Country of Red Azaleas is a poignant testament to both the power of friendship and our ability to find meaning and beauty in the face of devastation.
Praise For Country of Red Azaleas…
"A moving portrait of humanity's best overcoming humanity's worst."—Kirkus Reviews

"A tightly wrought, beautiful story of friendship...Radulescu creates images that lodge themselves firmly in your consciousness, giving you ideas to ponder long after you turn the final page. In the tradition of Elena Ferrante and Khaled Hosseini, COUNTRY OF RED AZALEAS prevails as a true testament to a bond that transcends the devastation of war."—BookPage

"A compelling tale...Radulescu's prose is fluid and languid--even when she's describing the madness of war. Her pacing is perfect."—Associated Press

"Filled with full-bodied, multifaceted characters... a profoundly uplifting and optimistic novel...a gripping story, important for its poignancy as well as its insights into the human condition."—Washington Independent Review of Books

"This exquisite novel celebrates the bonds of female friendship and the spirit of women's resilience and self-invention. A riveting and beautifully written novel, COUNTRY OF RED AZALEAS sheds light on our transcendent human connections in the face of war, exile, and displacement."—Jasmin Darznik, New York Times bestselling author of The Good Daughter

"Packs a lot into a swift, emotionally wrought chronicle...the novel wallops us with a horrible sense of humanity against humanity, redeemed by the gleam of Lara and Marija's genuine love."—Library Journal

"A searing, powerful work of fiction...fluid and immersive. Radulescu's imagery is evocative, but the real triumph here is her characters...A fierce and beautiful novel that is in many ways an immigrant story, a war story and a love story all at once, it is one of the most unique and well-crafted of its kind."—BookReporter

"A passionate novel of fortitude and friendship . . . With a poetic intelligence and an extraordinary sense of language and history, Radulescu has given us a mesmerizing work, a tribute to the human spirit and its resilience. I loved the novel and did not want it to end."—Marjorie Agosin, award-winning author of I Lived on Butterfly Hill

"COUNTRY OF RED AZALEAS testifies to the resilience of women's friendships in the aftermath of one of the late twentieth-century's most horrific conflicts. Well-developed, complex characters, an opulent style, ironic humor, an exotic background brought to life on the page, all contribute to a moving, spellbinding tale of love and survival."—Linda Rodriguez, author of Every Hidden Fear and finalist for the International Latino Book Award
Twelve, 9781455590421, 320pp.
Publication Date: April 5, 2016
About the Author
Domnica Radulescu is a distinguished professor of French and Italian literature at Washington and Lee University, a Fulbright scholar, and an award-winning playwright. She escaped the Communist dictatorship in her native Romania in 1983 and settled in the United States as a political refugee. Radulescu is the author of two novels, Train to Trieste, which won the Library of Virginia Fiction Award, and Black Sea Twilight.
or
Not Currently Available for Direct Purchase