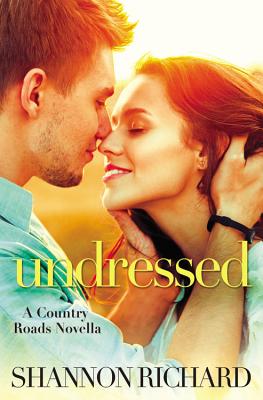 Undressed (A Country Roads Novel #5) (Paperback)
Forever Yours, 9781455590445, 224pp.
Publication Date: February 3, 2015
* Individual store prices may vary.
Description
They were young, brilliant, and bold. They set out to conquer the world. But the world had other plans for them.

Bestselling author Susan Jane Gilman's new memoir is a hilarious and harrowing journey, a modern heart of darkness filled with Communist operatives, backpackers, and pancakes.

In 1986, fresh out of college, Gilman and her friend Claire yearned to do something daring and original that did not involve getting a job. Inspired by a place mat at the International House of Pancakes, they decided to embark on an ambitious trip around the globe, starting in the People's Republic of China. At that point, China had been open to independent travelers for roughly ten minutes.

Armed only with the collected works of Nietzsche, an astrological love guide, and an arsenal of bravado, the two friends plunged into the dusty streets of Shanghai. Unsurprisingly, they quickly found themselves in over their heads. As they ventured off the map deep into Chinese territory, they were stripped of everything familiar and forced to confront their limitations amid culture shock and government surveillance. What began as a journey full of humor, eroticism, and enlightenment grew increasingly sinister-becoming a real-life international thriller that transformed them forever.

Undress Me in the Temple of Heaven is a flat-out page-turner, an astonishing true story of hubris and redemption told with Gilman's trademark compassion, lyricism, and wit.
About the Author
Shannon Richard grew up in the Florida Panhandle as the baby sister of two overly protective but loving brothers. She was raised by a more than somewhat eccentric mother, a self-proclaimed vocabularist who showed her how to get lost in a book and a father who passed on his love for coffee and really loud music.

She graduated from Florida State University with a BA in English Literature and still lives in Tallahassee where she battles everyday life with writing, reading, and a rant every once in a while. Okay, so the rants might happen on a regular basis. She's still waiting for her Southern, scruffy, Mr. Darcy, and in the meantime writes love stories to indulge her overactive imagination. Oh, and she's a pretty big fan of the whimsy.