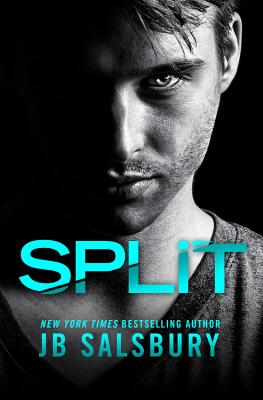 Split (Paperback)
Forever, 9781455596331, 416pp.
Publication Date: November 15, 2016
* Individual store prices may vary.
Description
JB Salsbury is a New York Times and USA Today bestselling author who has captivated readers around the world. Her unforgettable new novel is a story of romance and suspense, with a twist no one will see coming . . .

What do you do when you wake up with no memory of what you did last night?

Lucas spent the first half of his life protecting himself from others, but now his own mind is his biggest enemy. He doesn't know what happens when the blackouts overtake him, but he can recall the feelings---the rage, the confusion, the fear. Thankfully the quiet life he's found in Payson, Arizona has kept the darkness at bay. Until his boss's estranged daughter shows up in town, asking questions she shouldn't and sparking a desire Lucas can't control. Getting close to Shyann is the best thing that's ever happened to him, but when his blackouts return, unleashing the truth he's battled so long to hide, he may just lose her forever . . .
About the Author
New York Times bestselling author JB Salsbury spends her days lost in a world of budding romance and impossible obstacles. Her love of good storytelling led her to earn a degree in Media Communications. Since 2013 she has published six bestselling novels in The Fighting Series and won a RONE Award. JB Salsbury lives with her husband and two kids in Phoenix, Arizona.
Praise For Split…
"I loved this book! Once I started reading, I was hooked! It was a sexy edgy, and refreshingly unique romance! Definitely a new favorite!"—Aestas Book Blog

"Wow! My head is spinning and my heart is rejoicing. Sweet, tender, unexpected, heartbreaking, and so beautifully healing. It's like nothing I've ever read before."—Mia Sheridan, New York Times bestselling author

"Heartwarming, raw, and sexy. JB Salsbury did an amazing job on this one! With pacing so intense, it knocked me off my feet."—Tijan, New York Times bestselling author

"Salsbury's fast-paced romance contains characters who are capable of taking one's breath away. The book is sexy, dark and its hero Lucas is the epitome of the perfect alpha male. There are also a few surprises in this thrilling tale, so don't complain that you haven't been warned. Plenty of secrets, jaw-dropping moments and raw emotion makes this one unforgettable read."—RT Book Reviews

"This is a page-turner read so give yourself plenty of time to finish this book in one sitting."—Heroes & Heartbreakers

"This book had my heart RACING. Emotional, intense, and highly addictive. I couldn't turn the pages fast enough."—J. Daniels, New York Times bestselling author

"Visceral. Addictive. Out of this world intense. A roller-coaster ride from start to end, Split will take your breath away."—Katy Evans, New York Times bestselling author

"5 stars! Highly recommend! I went into Split completely blind and at first had no idea what to expect. But then the book swept me away."—Pepper Winters, New York Times bestselling author

"JB Salsbury crafts a masterful romance with Split. It grabbed me by the throat and punched me in the heart."—Claudia Conner, New York Times bestselling author

"An addicting, wild ride of epic proportions that will stay with you long after you've reached the end."—Harper Sloan, New York Times bestselling author

"Riveting and heartbreaking, Split is a must read and one of my favorites of 2016."—Rebecca Shea, New York Times bestselling author

"A powerful punch of deep emotion, sexy characters, and ingenious writing--this is the book you've been waiting for."—Pam Godwin, New York Times bestselling author

"A brilliantly constructed romantic thriller you'll devour in one sitting! The perfect amount of sexual tension and sweetness rolled up with my favorite of all: a dangerously hot alpha male, makes this one addictive read!"—Elizabeth Reyes, USA Today bestselling author