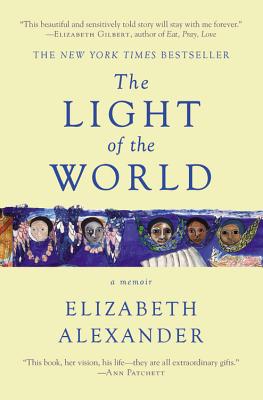 The Light of the World
A Memoir (Pulitzer Prize in Letters: Biography Finalist)
Paperback

* Individual store prices may vary.
Other Editions of This Title:
Digital Audiobook (4/20/2015)
Hardcover (4/21/2015)
CD-Audio (4/21/2015)
May 2015 Indie Next List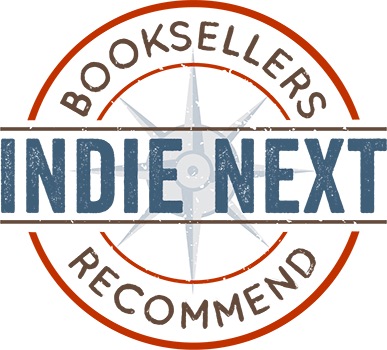 "It is hard to find the right words to do justice to this very special book. Yes, it is by one of our greatest contemporary poets, Elizabeth Alexander, who wrote 'Praise Song for the Day' for President Obama's first inauguration, so the language is gorgeous. And yes, it is a memoir of losing her husband at a young age and so it is, in parts, gut-wrenchingly sad. And yes, it is an ode to an extraordinary man we come to feel we know as an artist, chef, father, friend, and lover. But, above all, it is as beautiful a love story as I have ever read, and it lifts readers up and gives us hope and makes us believe. I will urge it on everyone I know."
— Carole Home (W), Harvard Book Store, Cambridge, MA
View the List
Description
A deeply resonant memoir for anyone who has loved and lost, from acclaimed poet and Pulitzer Prize finalist Elizabeth Alexander.

In The Light of the World, Elizabeth Alexander finds herself at an existential crossroads after the sudden death of her husband. Channeling her poetic sensibilities into a rich, lucid price, Alexander tells a love story that is, itself, a story of loss. As she reflects on the beauty of her married life, the trauma resulting from her husband's death, and the solace found in caring for her two teenage sons, Alexander universalizes a very personal quest for meaning and acceptance in the wake of loss.
The Light of the World is at once an endlessly compelling memoir and a deeply felt meditation on the blessings of love, family, art, and community. It is also a lyrical celebration of a life well-lived and a paean to the priceless gift of human companionship. For those who have loved and lost, or for anyone who cares what matters most, The Light of the World is required reading.
Praise For The Light of the World: A Memoir (Pulitzer Prize in Letters: Biography Finalist)…
"I just finished THE LIGHT OF THE WORLD by Elizabeth Alexander. It's a memoir about coping with the death of her husband, and it's magnificent."— First Lady Michelle Obama, from an interview in The Skimm

"It is both raw and exquisitely crafted, mercilessly direct and sometimes lavishly metaphorical... THE LIGHT OF THE WORLD is, quite simply, a miracle."—Boston Sunday Globe

"In THE LIGHT OF THE WORLD, Alexander discovers a warmth that will remind some readers of the deeper truth of grieving: It is a sign of love."—New York Times Book Review

"A deeply intimate and lyrical portrait."—Essence

"This is a beautifully written, heartrendingly candid account of the abrupt loss of her husband by the distinguished poet Elizabeth Alexander. It is a vivid, intensely rendered elegy of a remarkable man--husband, father, artist, chef. Both a memoir and a portrait of a marriage, The Light of the World is, as its title suggests, a bittersweet testament to love and the memory of love, one of the most compelling memoirs of loss that I have ever read."—Joyce Carol Oates

"Elizabeth Alexander has written a brave and beautiful book about love and loss-the deep pain that comes with such a loss, and the redemptive realization that such pain is a small price to pay for such a love."—Jeannette Walls, New York Times bestselling author of The Glass Castle

"This is a gorgeous love story, written by one of America's greatest contemporary poets. Graceful in its simplicity, sweeping in scope, this book is proof that behind the boarded up windows of America's roiled marriages and ruined affairs, true love still exists, and where it does exist, it graces the world-and us-with light and hope. Elizabeth Alexander is a prose writer of deep talent and affecting skill. With ease, she peels back layer after layer to show the soft secrets of affection, the kindness, and the wide open generosity of a full hearted man and talented artist, who had more love to give in his relatively short lifetime than most of us will ever know."—James McBride, National Book Award-winning author of The Good Lord Bird and #1 New York Times bestseller The Color of Water

"THE LIGHT OF THE WORLD is as beautiful and moving as a gorgeous piece of music. The minute I finished it, I longed to read it again."—Anna Deavere Smith

"With tenderness and fierce poetic precision, [Alexander] realizes a simple truth: that death only deepens the richness of a life journey that must push on into the future. A delicate, existentially elegiac memoir."—Kirkus

"A radiant book of love's everlastingness and art's infinite sustenance."—Booklist (starred review)

"Love - for a marvelous man, for her sons, for the textures and pleasures of the world - shines on every page of Elizabeth Alexander's THE LIGHT OF THE WORLD. This acutely observed study of what it means to lose one's beloved is a profound and beautiful contradiction: a joyous book that faces head-on the deepest grief, written with art and courage, and with limitless heart."
—Mark Doty

"A moving tribute to her late husband's memory and a deeply felt meditation on loss, love and literature."—Publisher's Weekly

"She shows us how feeding your family and remembering to be aware of the small details of everyday life are the bedrocks of true connection. In this book of prose, each page is a poem."—O, The Oprah Magazine

"The Light of the World is crushing, lovely, painful, and above all powerful. It is difficult to believe that anyone who has suffered loss will remain unaffected by this marvelous book."—New York Journal of Books

"An elegy that records, in hypnotic waves of love and grief."—New York Times, T Magazine

"[A] gorgeous and intimate tribute."—Newsday

"Feel[s] authentic and true."—The Economist

"THE LIGHT OF THE WORLD is a celebration of life, a portrait of grief, and a lesson in the healing power of memory."—KMUW

"To call this book a riff would underplay its craft and exactitude."—Chicago Tribune

"[Elizabeth Alexander] is gifted with an incredible ability to put words to meter and create profound meaning."—The Root

Praise for Elizabeth Alexander

"Elizabeth Alexander creates intellectual magic in poem after poem."—The New York Times Book Review

"Elizabeth Alexander is a student, and dare I say, master of the craft. Her work is inspirational in a way that The Great Gatsby...is inspirational, in that it just says so much about who we are."—The Atlantic

"In narratives sweetened by the lyric pulse and pierced through by felicitous turns of irony, Alexander chronicles the world of 'black and tan.' Her poems bristle with the irresistible quality of a world seen fresh."—Rita Dove, The Washington Post

"[Alexander] seems much like Walt Whitman. She sings the American song."—Maya Angelou

"Professor Alexander is a virtuosic writer and a shrewd analyst of American letters, a polyglot who moves fluently from essay to sonnet, from free verse to drama--and in her teaching, traces equally diverse themes."—Slate

"Alexander explores tensions inherent in gender and race and expresses the ambivalence of motherhood in jazz-inflected tones."—ELLE
Grand Central Publishing, 9781455599868, 240pp.
Publication Date: September 6, 2016
About the Author
Elizabeth Alexander is a Chancellor of the Academy of American Poets and the Wun Tsun Tam Mellon Professor in the Humanities at Columbia University. She has recently been appointed President of the Andrew H. Mellon Foundation, the nation's largest funder in the arts and humanities. She composed and recited "Praise Song for the Day" for President Barack Obama's 2009 inauguration. She is the author of six books of poetry -- including American Sublime, a finalist for the Pulitzer Prize--and is the first winner of the Jackson Prize for Poetry and a National Endowment for the Arts and Guggenheim fellow. She was the Frederick Iseman Professor of Poetry at Yale University for 15 years and chaired the African American Studies Department.
1. Consider the title of the book, which is taken from a poem by Derek Walcott: "O Beauty, you are the light of the world!". What did you think about it before you read the memoir? What do you think now?
2. In particular, address the question of self-pity. Does Alexander pity herself? In what ways does she indulge that impulse, and in what ways does she deny it?
3. Read the Jeannette Walls blurb at the beginning of the book. Why do you suppose she describes The Light of the World as a "book about the redemptive realization that such pain is a small price to pay for such love?"
4. Discuss the notion of what it means to grieve in the absence of religious culture. Have you ever searched for meaning after a loss, where none initially presented itself? How did it hinder or help your healing?
5. Consider Alexander's use of time throughout the book. How did it help structure the story and how did it affect your reading experience?
6. Before The Light of the World, had you ever read any of Elizabeth Alexander's poetry? Are there passages in which her poetic attention to word, rhythm, and musicality are particularly evident?