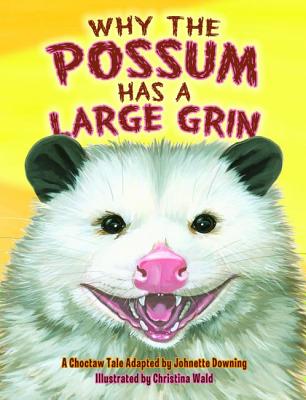 Why the Possum Has a Large Grin (Hardcover)
Pelican Publishing Company, 9781455616398, 32pp.
Publication Date: September 14, 2012
* Individual store prices may vary.
Description
An adaptation of a traditional Choctaw tale told in the rhythmic verse reminiscent of the classic Br'er Rabbit tales, this vivid and clever story comes to life through illustrations and unique storytelling. Sly Possum is manipulative and knows that the very hungry Deer will do anything to reach the beautiful persimmons waiting in the tree. Possum is hungry as well, but does not feel like helping Deer-he's just too lazy Possum could simply climb the tree and knock down the fruit, but he prefers to trick Deer into doing all the work. Deer tries his hardest to get the persimmons down, but Possum only laughs and laughs. What results is a change in both of them that lasts forever.