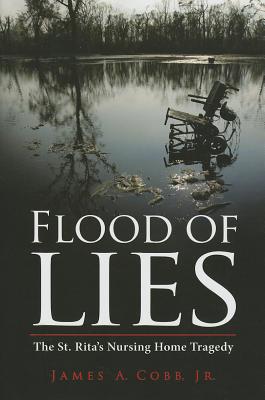 Flood of Lies (Hardcover)
The St. Rita's Nursing Home Tragedy
Pelican Publishing Company, 9781455617890, 334pp.
Publication Date: July 26, 2013
Other Editions of This Title:
Paperback (7/6/2015)
* Individual store prices may vary.
Description
INDEPENDENT PUBLISHER BOOK AWARDS GOLD MEDAL FOR BEST REGIONAL NONFICTION OF THE SOUTH
"When an elderly couple are charged with murder in the drowning deaths of thirty-five bed-ridden residents of St. Rita's Nursing Home, an emotional edge-of-your-seat thriller takes off like a shot The players: a wily and profane defense lawyer, a ferocious prosecutor, devastated families of the victims, and a ravenous media that brands the defendants 'Monsters of Hurricane Katrina.' My advice--block out enough time to read this wonderful book in one sitting."
--John Berendt, Midnight in the Garden of Good and Evil
In August 2005, the world looked on in horror as thirty-five residents of St. Rita's Nursing Home perished beneath the rising waters of Hurricane Katrina. Louisiana's attorney general immediately targeted the owners of St. Rita's, Sal and Mabel Mangano, for prosecution. A national media frenzy erupted, labeling the couple as selfish, cold-hearted killers, willing to let beloved parents and grandparents drown--but the reality was much different. Flood of Lies tells the real story of the Manganos: a couple who sacrificed everything to save the lives of their beloved residents.
Defending the Manganos was lawyer James A. Cobb, Jr, best known for prosecuting Louisiana governor Edwin Edwards for fraud in 1985. Set against the backdrop of a devastated New Orleans and Cobb's personal tale of loss, Flood of Lies is the revelatory story of Cobb's investigation into the truth of what happened at St. Rita's on August 29, 2005.
or
Not Currently Available for Direct Purchase