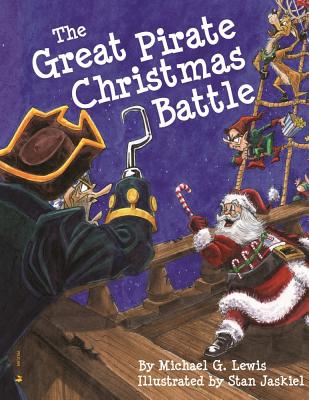 The Great Pirate Christmas Battle (Hardcover)
Pelican Publishing Company, 9781455619344, 32pp.
Publication Date: September 15, 2014
* Individual store prices may vary.
Description
It's Christmas Eve, and Cap'n McNasty and his crew of rapscallions have a fiendish plan to steal every present. Stuffed with cookies and loaded down with toys, the pirates think they are unstoppable. That is, until Santa appears in the sky, making straight for them with sleigh bells a-ringing. The hapless pirates swash and buckle, but they fall to Santa's elves one by one as they slip on sugarplums and are tied up in bows. Saint Nick and Cap'n McNasty square off in a final showdown, pitting hook against candy cane in a battle for Christmas.
Proving that fruitcake can actually be fun (if it's thrown at the right marauder), this madcap caper abounds with adventure, wordplay, and tinsel. Clever illustrations will keep readers searching for every surprise. So whether ye be pirate or elf, arm yourself for a Christmas battle the likes o' which you've never seen.