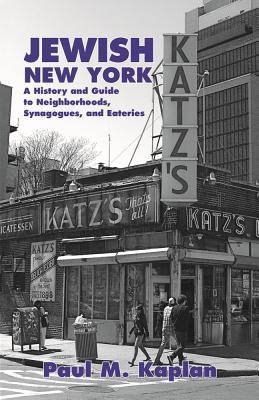 Jewish New York (Paperback)
A History and Guide to Neighborhoods, Synagogues, and Eateries
Pelican Publishing Company, 9781455619689, 240pp.
Publication Date: December 30, 2014
* Individual store prices may vary.
Description
The first recorded Jewish immigrants arrived in New York in 1654 by way of Brazil. Their assimilation and influence on the Dutch colony of New Amsterdam, and the continual influx of Jewish immigrants from Germany, Eastern Europe, and Russia, have provided a rich tapestry of historic sites in New York. Author Paul M. Kaplan has written more than a mere travel guide; he has provided a road map to the history of Jewish immigration in this great American city. With a focus on the communities of Manhattan, Kaplan includes museums, places of historic interest, restaurants, synagogues, and entertainment venues of the present and those that no longer exist.
Alive in vintage photos, these sites are divided by their location, traveling from the south to the farthest northern tip of Manhattan. Each section provides a map of the area and a broad introduction to the district's place in the historic timeline of Jewish immigration. Included are the regions known as Lower Manhattan; the Lower East Side; Greenwich Village and the East Village, Chelsea, and Midtown; the Upper East Side and Upper West Side; Harlem and Morningside Heights; and Washington Heights. The author provides suggested itineraries, tips for the visitor, and reference notes for further exploration. Kaplan's historical introduction provides the framework for locals and visitors of every religion and nationality to delve into the rich history and contribution of Jewish immigrants in New York.