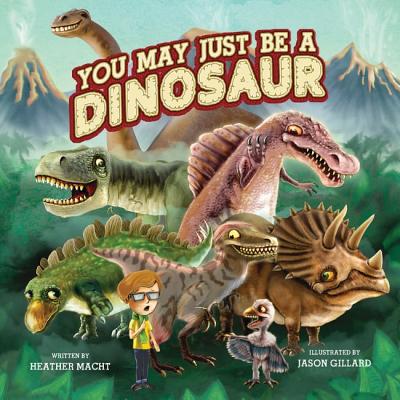 You May Just Be a Dinosaur (Hardcover)
Pelican Publishing Company, 9781455620401, 32pp.
Publication Date: September 1, 2015
* Individual store prices may vary.
Description
How do you know if you're a dinosaur? Well, if you're bigger than a school bus, can eat everything in the fridge in one bite, and have dozens of razor-sharp teeth, it's possible you may just be a dinosaur This playful look at these ancient animals contains fun facts about sail-backed Spinosaurus, horned Triceratops, spiky Stegosaurus, and more. Tiny T. rex everywhere will enjoy the earth-quaking, tooth-chomping antics of these unique beasts.
Delightful illustrations show just how much trouble dinosaurs would get into trying to ride a school bus, play on the playground, and brush their teeth. Readers will also enjoy imagining what it would be like to ride a Tyrannosaurus rex and fit a Triceratops in the bathtub. When the day is done, children will be counting gliding microraptors instead of sheep as they dream of what life would be like if they were dinosaurs.
or
Not Currently Available for Direct Purchase