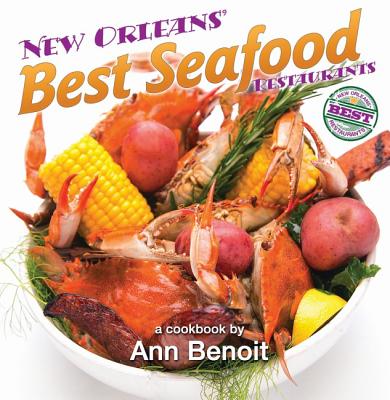 New Orleans' Best Seafood Restaurants (Hardcover)
Pelican Publishing Company, 9781455620623, 112pp.
Publication Date: September 18, 2015
Description
New Orleans has a long and enthusiastic relationship with seafood. Adjacent to the Gulf of Mexico, the city and its restaurants are famous for their profuse, innovative dishes. This lush cookbook features the fifty best Crescent City seafood restaurants and their recipes, perfect for those looking to create a sea of flavor.
Fish, oysters, shrimp, crabs, and crawfish are explored from every angle. Beloved eateries, including R 's, and Drago's, share signature recipes, adapted for the home cook. Conjure up renowned tastes and savory delights from famous restaurants and neighborhood favorites alike. Stunning photographs evoke the zest and ambience of these storied locales. Whether you've eaten at some, one, or none of these restaurants, you'll want to taste every course and dive into seconds
Advertisement