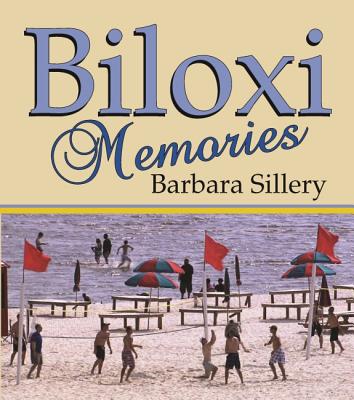 Biloxi Memories (Paperback)
Pelican Publishing Company, 9781455620678, 176pp.
Publication Date: September 1, 2015
* Individual store prices may vary.
Description
Based on the critically acclaimed documentary Biloxi Memories and the Broadwater Beach Hotel, produced and written by Barbara Sillery, this lavishly illustrated celebration of the community on the Mississippi Gulf Coast looks at its history from its first inhabitants until today. With nearly thirty interviews of those who lived or visited there, Sillery breathes new life into the tales of this coastal resort. Hailed as second only to Las Vegas as a gambling destination, Biloxi continues to draw visitors from the Midwest, South, and abroad to see its historic landmarks, including the resilient Biloxi Lighthouse. Sillery has captured the fond memories of generations who visited the shores in vintage postcards, photographs, and memorabilia. From the famous visitors and residents--Iberville, Elvis Presley, Jayne Mansfield, Jefferson Davis, and more--to the curious characters, including the "Mad Potter," Sillery pays homage to them all.
Surrounded by water, Biloxi has survived two of the most disastrous hurricanes in United States history, Camille in 1969 and Katrina in 2005, to rebound and rally. It was the iconic image of a tattered American flag hanging from the battered lighthouse that resonated around the world, declaring that the Mississippi Coast would rise again. Synonymous with this defiant spirit, for years Biloxi's Keesler Air Force Base has trained hundreds of airman who served around the world. Immortalized in the hit movie Biloxi Blues, the base club hosted a young Elvis Presley. From the grand old hotels like the Edgewater Inn and the Broadwater Beach Hotel to the expansive beaches, from unique products including Barq's root beer and the thriving seafood industry, Sillery captures it all and returns the stories to a new generation to examine and admire.
or
Not Currently Available for Direct Purchase