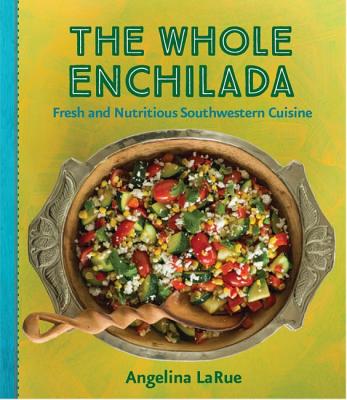 The Whole Enchilada (Hardcover)
Fresh and Nutritious Southwestern Cuisine
Pelican Publishing Company, 9781455620692, 192pp.
Publication Date: October 26, 2015
* Individual store prices may vary.
Description
Combining the smoky, mesquite aroma of Texas fare with the bold and spicy flavors of Mexican cocina, food writer Angelina LaRue embraces the versatile reach of the Southwest--a reach that, for LaRue, even encompasses the Native American culinary tradition. Simple, fresh, and farm-grown ingredients enhance the vibrant flavor profile of Southwestern cuisine.
LaRue provides a helpful glossary of Spanish culinary terms and even a list of substitutions for some of the regional ingredients. Themed recipe chapters cover all aspects of dining and entertaining, from condimentos to sopas and appetizers to desserts. All the recipes you would hope to find in a family cantina, such as "Black Bean-Chicken Empanadas," "Three Amigos' Pico de Gallo," "Beef Machaca," and "Stacked Enchiladas with Red Chile," are well-represented in this volume.
In addition to these favorites, LaRue introduces you to unexplored culinary combinations that are both familiar and refreshing, with recipes for "Pumpkin Cornbread," "Hominy Au Gratin," "Chipotle Sweet Potato Cassserole," and "Gulf Coast Street Tacos with Jicama/Radish Medley." Accompanied by childhood memories and family stories, these recipes embrace the diversity and authenticity of Tex-Mex cuisine--a culinary explosion of flavor.