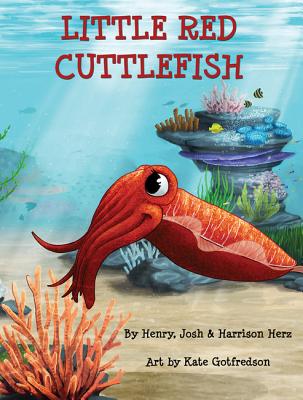 Little Red Cuttlefish (Hardcover)
Pelican Publishing Company, 9781455621460, 32pp.
Publication Date: September 12, 2016
* Individual store prices may vary.
Description
Little Red jets off to take fresh crab cakes to her grandmother. Everything goes swimmingly--until a big, bad tiger shark attacks Little Red has to use her cuttlefish defenses--camouflage, quick reflexes, and squirting an ink cloud--to outwit the shark, combining science and spunk. Gorgeous illustrations depict the reef and its adorable main character with lively detail. The authors include information about cuttlefish and tiger sharks, addressing Common Core standards, as well as resources for further reading. This aquatically fractured fairy tale will tickle your cuttlebone and spark your curiosity. After reading, remember to sleep tight--and don't let the copepods bite
Avid scuba diver Henry Herz has been a defense analyst, software and web developer, and children's-book author. He and his sons write to "water the seed of creativity in the minds of young people."
Kate Gotfredson is an award-winning artist whose projects include digital illustration, 3D animation, visual effects, and sculpture. She is pursuing her bachelor of fine arts degree at Loyola Marymount University.