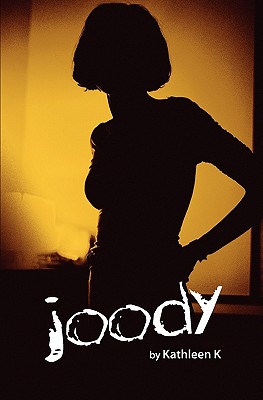 Joody (Paperback)
Createspace Independent Publishing Platform, 9781456336554, 118pp.
Publication Date: April 22, 2011
About the Author
Kathleen K. has created a library of Private Publications available at KathleenKBooks.com. Her eclectic collection features narrative fiction centered on family life in The Lent Hand (Adventures in Beach Town Towing), literate erotica (Dark Prince, Heed Thy Queen) and the counterculture fictional memoir of Stoner with a Boner (It's a Long Story). Transplanted to the Pacific Northwest from the Great Lakes basin, Kathleen K is a product of the small press/poetry culture with a background in alternative publishing. Her vivid use of language captures characters while life itself provides the twists and turns. Her non-fiction book Sweet Talkers (Words from the Mouth of a Pay-to-Say Girl) is the true chronicle of a phone-sex business, now considered a cult classic. Intended for adults only, Sweet Talkers is available on-line as an erotic collectible. Third Edition available now. The rest of her work is make-believe. She makes you believe she's a tow truck driver who falls in love with a shattered family. She makes you believe she's a grocer with an after-hours fondness for pot and sex. She makes you believe she's an accountant hijacked in her car after work and ordered to Drive North. Kathleen K. drops readers into situations as diverse as the world of Honey B., Sexual Consultant, and of Baby Girl Battersea, fatherless heir to a family fortune in the clutches of her selfish uncle. These books are not linked by theme or genre, this is a rich collection of all-age and adults-only offerings comprising decades of production. Sharp dialog, elegant prose and a sassy attitude give the audience credit for reading between the lines. Consistently praised for her ability to capture tone and emotion, Kathleen K. is a strong voice in contemporary fiction. Becoming available for the first time in print and e-book format through CreateSpace.com, these Private Publications are varied in topic but easily identifiable as Words Arranged by Kathleen K.
Advertisement