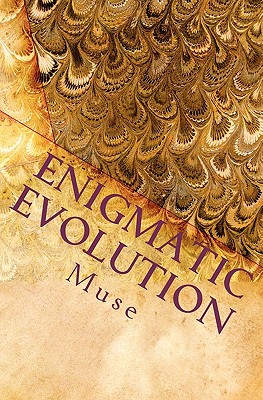 Enigmatic Evolution (Paperback)
Prose of Heart and Soul
Createspace Independent Publishing Platform, 9781456342272, 174pp.
Publication Date: November 8, 2010
* Individual store prices may vary.
Description
A woman's heart is layered within these pages. Sonnets of reverence which offer motivation and inspiration, all penned from personal experience. A mysterious menagerie of fledgling poetry and intimate prose from light-hearted romps to veils of darkness to love's salvation...the reader will be touched by the many facets of The Muse's soul. Prepare for a journey a metamorphosis of heart and soul, where goodness reigns supreme, a true Enigmatic Evolution. The Muse asks that you "read well and judge lightly," and hopes her readers will find within this book her unexpected gift. For Signed Copies You Must Pen a Note to the Author muse@i-am-the-muse.com www.i-am-the-muse.com.
About the Author
The Muse is a woman with a pen. A writer of note who keeps a secret quill. Her first poetic work to be released was a childrens' story The Little Sprout. A paradox of a woman, her hands are calloused and reverent. They have painted canvases, molded clay, charted geo-spatial trajectories, engineered software, washed puppies, and scrubbed floors. They have wiped away tears and folded in prayer. They have fired missiles and cradled babies. The Muse proudly claims a kaleidoscopic ancestry of Irish, English, Scottish, German and American Indian. Since her youth, she has been fluent in several languages. An avid bibliophile and logophile, The Muse continues her passion by immersing herself in the written word of various genres. She adores word games especially Scrabble. A self proclaimed lover of life, The Muse, celebrates by inspiring those around her. She is married to her first love, has two adult sons, and is the very proud nanny of several grand-children. The Muse resides with her family on an American Heritage Farm, which has been in their family for over 200 years. Her prose flows from the inspirational South Branch Valley of WV. "To garner the truth about others is a blessing To learn the truth about ourselves, is a necessity." (The Muse)