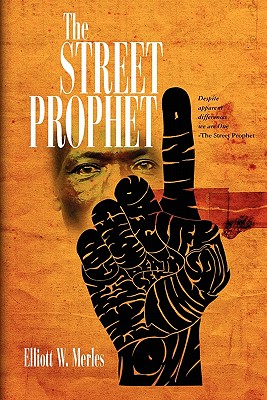 The Street Prophet (Paperback)
Createspace Independent Publishing Platform, 9781456352493, 352pp.
Publication Date: April 17, 2011
* Individual store prices may vary.
Description
The ideologies of the New Age clash head on with the materialistic traditions of modern day America when the Street Prophet, a homeless wanderer, arrives in the extravagant and showy world of South Florida. It is karmic destiny that has brought this downtrodden-looking black man to Boca Raton, where he makes a home in the dense scrub down at the beach. He offers his powerful, soulful voice and prophetic insight in exchange for charity from strangers. Most view him as insane, watching his body gyrate to poetic verse which flies from his mouth with a frightening vehemence. However, his ability to access the unseen world and his boasts of prophecy, are very real. Remote viewing, spiritual channeling, and out-of- body experience are all part of his psychic repertoire. He is a sage and those daring enough to get past his appearance and listen to his wise words, receive life-altering benefits. He quickly becomes entangled in the different realities of several diverse characters. There is a redneck trucker in search of his runaway wife; a beautiful young healer searching for her life purpose; and an emotionally abused housewife struggling to escape the grasp of her wealthy, but demonically-possessed husband. His spiritually channeled messages serve as a catalyst for change in their lives and enlightenment on a number of topics, including religion, money, God, sex, love, fear, the Devil, self-healing, reincarnation, and consciousness, as well as 2012 and the coming earth changes. Fate weaves a perfect pattern, as the lives of the characters intertwine with each other, revealing the singular truth of the connective fiber of our human existence.
About the Author
AUTHOR BIOGRAPHY Elliott W. Merles, is 55 years old and has had numerous career paths, such as writer, tennis pro, renovator of historic buildings and filmmaker. Mostly he is a story teller who has used his diverse experience and love for all different types of people to create memorable characters in his works. He has expressed his visions through voice, film, music and poetry media. He is a devoted practitioner of yoga and meditation, as well as a student of metaphysics. He has written four screenplays. The Street Prophet is his first novel. He resides in Miami Beach, and Boca Raton, Florida.