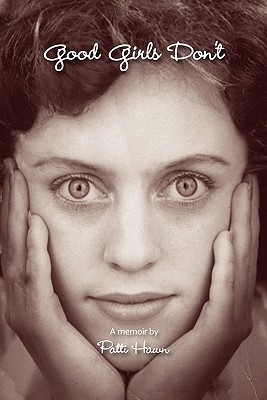 Good Girls Don't (Paperback)
Createspace Independent Publishing Platform, 9781456364182, 322pp.
Publication Date: December 7, 2010
About the Author
Entertainment publicist Patti Hawn has worked on over thirty major motion pictures. Her film credits include some of the most acclaimed films of the last decade including winner of two Academy Awards "Ghost," starring Patrick Swayze, Demi Moore and Whoopi Goldberg; "Glory," winner of three Academy Awards, starring Denzel Washington and Matthew Broderick; and the box office hit "Overboard" starring Goldie Hawn and Kurt Russell. Most recently she has served as the unit publicist on Garry Marshall's "Raising Helen," "August Rush," and "Bride Wars," starring Kate Hudson. GOOD GIRLS DON'T is the debut literary effort of Patti Hawn. Her book fits perfectly into the trend of real people telling their real life stories. Her book is a deeply personal first-hand account of what it was like to be trapped in an unwanted pregnancy at the close of an era where home economics took precedence over sex education. Her story starts in her childhood home in Takoma Park, Maryland, where as a teenager she became pregnant by her high school boyfriend. In the typical "solution" of the era, she is sent away to have the baby in secret and gives up her infant son on the day he is born. This is where the typical adoption story begins...and ends. Patti Hawn, who is the sister of the legendary film actress, Goldie Hawn, grew up in suburban Maryland where she attended The University of Maryland. She began her first career as a crisis intervention counselor in Silver Spring, Maryland and subsequently moved to Los Angeles where she became the director of a social service program assisting disabled people in rehabilitation services. Today Patti lives in Manhattan Beach, California with her husband and travels to India, Nepal and Thailand where she works in humanitarian efforts.
Advertisement