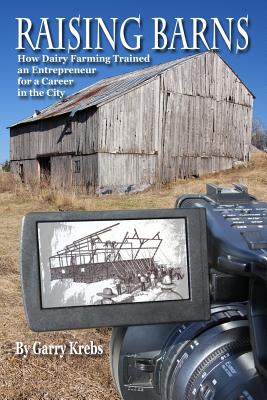 Raising Barns: How Dairy Farming Trained an Entrepreneur for a Career in the City (Paperback)
How Dairy Farming Trained an Entrepreneur for a Career in the City
Createspace Independent Publishing Platform, 9781456380960, 314pp.
Publication Date: December 1, 2010
About the Author
Garry Krebs spent most of his early years helping his parents in the daily rituals that kept all farmers busy. It was a unique perspective on the world-where there was a closeness to the land and an appreciation for accomplishing tasks with determination and hard work. His hometown of Berlin, Wisconsin, is typical of all small Midwestern towns, featuring a main street dotted with small stores. It was a backdrop that promoted tightly-knit families and country common sense, eventually leading to a career in corporate communication. Back in high school, there was this one particular Saturday night behind the wheel of a borrowed Corvette. Warm breeze in the face, four people poured into a space designed for two, loud mufflers...you get the picture. That night ignited a passion for classic car restoration that has resulted in raising his barn...a dream garage. He hasn't quite completely recreated that Saturday night, but he vows to keep trying. He and his wife Marie (who also likes classic cars, and Florida condos--not necessarily in that order) live in Lakeville, Minnesota, near an extended family that includes two sons and four active grandchildren.
Advertisement