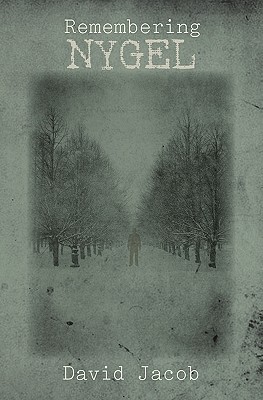 Remembering Nygel (Paperback)
Createspace Independent Publishing Platform, 9781456421427, 382pp.
Publication Date: April 21, 2011
* Individual store prices may vary.
Description
Richard Zelman wants to break away from his past and find a place where he feels accepted and understood. He runs away, physically and mentally, from the expectations set for him by an overbearing father, and the uninspiring banality of his suburban, American life of the late 1960s and early 1970s. He changes his identity and becomes Nygel Ply, traveling the world and seeking acceptance from people who knew nothing of Richard. What he finds changes the way he sees others and changes the way he sees himself. His new life, caring for mentally handicapped children, and his new relationships, with other struggling souls, become one perfect mirror for him to gaze. Remembering Nygel is a reflection, by Richard, who relives those moments that he sees as "turning points." Everyone has "turning points." Some days, when silence fills our minds, we recall them, and connect the lines between them, the successes and the failures, times of joy and pain, and people we loved. For Richard Zelman, his moment of reflection has come.
About the Author
David Jacob lives in Northern California with his wife Mitzi, and four grown children who are nearby, yet not always attentive when called. Remembering Nygel is David's first completed novel, as many other first chapters lay dormant in his computer's hard drive. After 27 years in the business world, selling legal drugs for a major pharmaceutical manufacturer, and listening to mandatory hooey, an early retirement has helped him to focus on his life-long dream of finishing Nygel. David has a degree in journalism, and did work as an actual reporter for a short time, many years ago, writing local political stories that few read, in a small California town, before realizing it was too uninspiring to endure the paltry wages that were paid to him. His small-circle claim to fame arrived in the form of an annual Christmas Letter, that is often mocking and irreverent, but has been in high demand by many of his relatives, friends and colleagues for several years. Currently a second novel and book of poetry are threatening exposure, but as yet have not left the hard drive. David is 58 years old and is feeling it. He is grateful for modern technology, which has provided a new and exciting creative freedom for many withering bastards, like himself, who seek an unfettered outlet.
or
Not Currently Available for Direct Purchase